Heyo! Thanks for all my birthday wishes yesterday – still time to get me a gift if you'd like! ;)
Time for our yearly round up of the most popular articles from the year… A great way to speed read if you're new to the site and/or have forgotten all about it :)
And boy did we cover a lot! From pensions to prison to poop, escorts, milkmaids, fidget spinners, mayonnaise jars,  bill comas, tooth fairies, magic thread, cults, crack, donuts, graveyards, the Titanic, and – wait for it – STDs (Sexually Transmitted Debt)!
When I say we get around, we really get around, haha…
And it may or may not be the reason* our stats took a hit for the first time in a decade ;)
But here are the numbers in all its non-scandalous glory:
Total posts published: 155 (2,369 total!)
Total page views for the year: 3,727,921 (21,634,547 total)
Total visitors for the year: 2,908,453 (16,068,193 total)
Total number of sites sold: one
Total new additions to the family: .5 (and growing!)
*The drop probably has more to do with me spending less attention to the blog this year, as well as bringing on way too many writers and confusing the crap out of people, haha… But I'm back now, and 100% focused on my one and only online baby! Thanks for not kicking me out of your lives altogether just yet – we got a lot more $$$ chatting to do!
The Top 10 Most Popular Articles From The Blog
Alright, so here's the "top" articles published on BudgetsAreSexy solely based on *stats* from 2017…  I'll probably follow it up with my all-time *favorite* posts on Friday to make sure you saw all the gems I personally loved (they never get as much play as you hope!), but for today we stick with the clicks.
Here are the most viewed articles, starting with the highest first:
#1) 10 Things I Didn't Expect in Early Retirement — This is a post from John of ESIMoney.com that ended up going viral on the site, and rightfully so. Some great takeaways in this one, especially #1 and #10 on the list! (And love that none of my *own* articles ever get the most traffic here, haha… another reason to showcase my personal favorites later ;))
#2) 6 of My Favorite Money Hacks — Another guest post, this time from our Summer columnist, Carl from 1500Days.com who shared some of his tips on how he was able to amass $1.8 Million and retire early at 43. He beat John above by 9 years, but he also ended with half the $$$ he did ;) Not that anyone's counting…
#3) Will New Financial App, Clarity Money, Kill Mint.com? — Woo! A post I wrote! And interestingly, one around an app review at that… Did Clarity end up actually killing Mint.com like it had prognosticated earlier in the year?? Have you even heard of Clarity Money?? You'll have to check out the post to learn more about them, but I think we all know the answer to the debate here ;)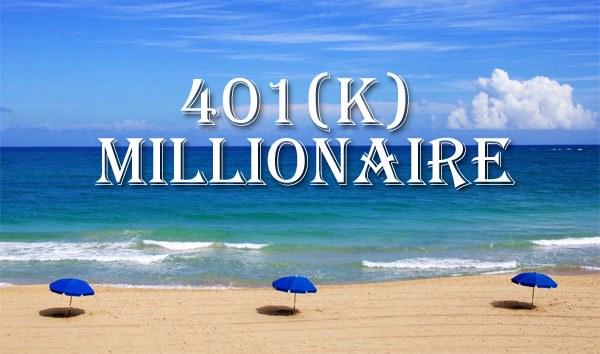 #4) How I Became A 401(k) Millionaire — One of my FAVORITE guest posts of the year! If only because it shows how simple becoming a millionaire is if you allow time – and a few other factors – to just do their thing…  As told by Fritz from TheRetirementManifesto.com.
#5) Ten Moves That Will Skyrocket Your Net Worth — Another guest post from ESI Money! Going in for the kill with another "10" item'd post, kinda similar to Carl's up above… And as you can see, anything around net worth and early retirement is popular around here, haha…  But apparently only from those who have already done it vs those of us still working at it like me ;)
#6) 9 Things I No Longer Do With My Money — Here's a whole bunch of stuff I've learned about money since starting this blog over 9 years ago :) Focusing on all the stuff I *don't do* vs always on the stuff I *do* (which is the easier parts to recognize).
#7) Side Hustle #71: Trash Picker-Upper ($30-$50/hr!) — One of my all-time favorite HUSTLES we've featured on the site! Brian Winch stops by to talk about "America's simplest business" that he's been doing for over 30 years now, after turning his $200 investment into a $650,000+ per year business (!!!). Pretty wild read whether you're a fan of manual labor or not.
#8) My Top 7 Disagreements With Personal Finance Experts — Another guest article we've featured here, this time around by Ern of EarlyRetirementNow.com. He takes on a handful of widely accepted nuggets in the personal finance world and explains why he passionately disagrees. Including two of the "biggies" – the 4% safe withdrawal rate, and the power of emergency funds (*gasp*).
#9) Are You Financially Average? — One of our more recent posts when we compared ourselves to others, even though we always say not to ;) But you gotta have some fun every now and then, right?
#10) Use This Chart to Save $1,000 This Year! — And lastly, a kick-ass chart that I can't take credit for, other than realizing how awesome it was and making sure to broadcast it to the entire world ;) Here it is below if you want to take it and run… (Well done again, Jamie!!)
And there you have it! The most viewed articles on our site this year! Here's the lists from prior years too if you want to continue binge-reading today… Should be more fun than doing any "real" work if you're one of the only ones in the office this week ;)
(What happened to 2010, 2011, 2012 and 2013? I have no idea…)
Back on Friday with my *favorite* posts from the year!! Hope everyone's having a great week!
Which of these above did you like the most?
(Visited 6 times, 1 visits today)
Get blog posts automatically emailed to you!