You know when you've paid a bill for so long that it just becomes habit and you don't even pay attention to it anymore? Because at one point in your life it made sense, but now who knows? (Because of the whole not paying attention part?)
I call that being in a "bill coma," and it was exactly my life 3 years ago despite being a personal finance blogger and knowing better (!!). Then one day I saw something from Mr Money Mustache and BAM – woke right up from my coma and started challenging every expense around me!
Here's the clip that snapped me out of it:
"The most important thing to note is that cutting your spending rate is much more powerful than increasing your income. The reason is that every permanent drop in your spending has a double effect: it increases the amount of money you have left over to save each month, and it permanently decreases the amount you'll need every month for the rest of your life."
Permanently decreases the amount you'll need every month for the rest of your life. OMG!!! YES!! The less you need to live off, the less you need to earn – d'uh!! Why do I keep paying all these bills without even thinking about it?? And why am I not going over them one-by-one to see what I can hack?
And thus, the Challenge Everything mission was born. Which lasted a solid year and a half, ultimately saving me over $7,500 before I eventually stopped tracking it all. And the best part? My lifestyle wasn't affected in the least! In fact, it got better because it forced me to be more aware of *other* parts of my life as well, like my accumulation of "stuff" and even my TV habits (i.e. WHY AM I PAYING SO MUCH FOR IT WHEN I RARELY WATCH??)
So the first point of today's post is to *shake yourself awake* from your own comas you may currently be in, and then spend a few minutes going down each of your recurring bills and seeing if there's anything that can be done about them.
Because remember – unlike one-off expenses, every dollar you can cut off with monthly expenses means another dollar saved every month *in the future* too! And that $hit builds up!
I started with the following three bills and then went from there:
My car insurance bill
My cable/tv/internet bill
And then the second point of today's post – my cell phone bill! Always the most annoying switch, but the one that typically yields the most savings.
Every FIRE blogger at the time was talking about a hot new cell phone company called "Republic Wireless", and after reading post and post about it, and seeing friend after friend moving over to them (even Mr Money Mustache himself!), I finally decided to join the crowd and go all in myself.
And boy has it paid off :) The amount of savings I now get month after month?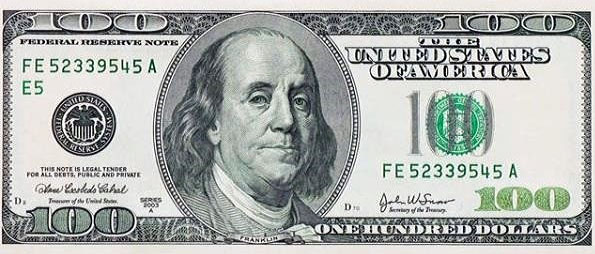 $100! BOOM! Which now means I've saved over $3,600 over the past three years for practically the same quality phone and service as I had before my awakening.
Can you imagine being handed $100 every time your phone bill arrives? And if you take it a step further as I did and divert it all into a separate savings account, your motivation levels just skyrocket.
Which brings us to some fun news for anyone who's ever been wanting to try them out :)
All new customers who bring their own Android phone over get 6 months of FREE service this week! $180 instant savings!
(They hook you up with their $30/mo plan)
More info on this promotion can be found here, but the important part is to a) check first to make sure your phone is compatible, and then b) start the process sooner than later as you only have a handful of days to take them up on the offer (and less if they run out of free SIM cards…).
Oh, and probably good if you knew what types of plans they offer, eh? :)
Some other things to note:
Their service rides on wifi, which is how they're able to offer such low rates (so if you have no/crappy wifi at your house, they're not for you)
The calling sounds pretty much the same as any other type of calling
When you're on wifi, talk/texts/data/etc is unlimited. When you're off wifi, it switches over to cell towers which is where the data limits come in (but talking is still unlimited)
There are no contracts whatsoever – you can come and go as you please!
You have to have an Android phone to use RW – no iPhones (womp womp)
As I mentioned, I've been with them now for about 3 years and I still very much recommend them to anyone willing to hear out my opinion :) Like other carriers they're not perfect, but nothing's been a deal breaker so far and I continue on my merry way. Just good ol' reliable service without a crap ton of fees attached.
Here are links if you're interested in learning more:
And lastly, if you don't have a compatible phone and/or just really want to test them out once and for all, shoot over to Rockstar Finance after 6 am today and you can enter our giveaway for a free Moto G Plus phone!! Which also comes with 6 months of free service! :)
Whether you're in the market for a new carrier or not though, DO make sure you're not fast asleep in any comas like I was… Spending money for stuff you love and find worth it = good. Spending too much money on stuff you don't even know why you still have = bad.
Re-check all those priorities and see if they still match up! Current you is not the same as old you! :)
******
FYI: I write this post as an ambassador to Republic Wireless which means I get compensated to share my thoughts on them. Which I gladly do as I wholeheartedly agree with their mission, and even more so with all the dollars they've saved me over the past three years :) Thanks, guys!
(Visited 16 times, 1 visits today)
Get blog posts automatically emailed to you!