Here is a list of some of the fun podcasts I've been on over the years, as well as the episodes of my own stint at co-hosting a show with the incomparable Paula Pant :)
Anyone still around from the M.O.N.E.Y. show days?! I learned a lot, but realized fast that words were more my thing than voice, lol… Though we did get a lot of great love for it which was nice, and I've posted some of that down below as well in case you need some convincing to try 'em out :)
Hope you find something helpful in here!
*******
Podcasts Featured On

FAVORITES:
MOST RECENT:
*******
The M.O.N.E.Y. Show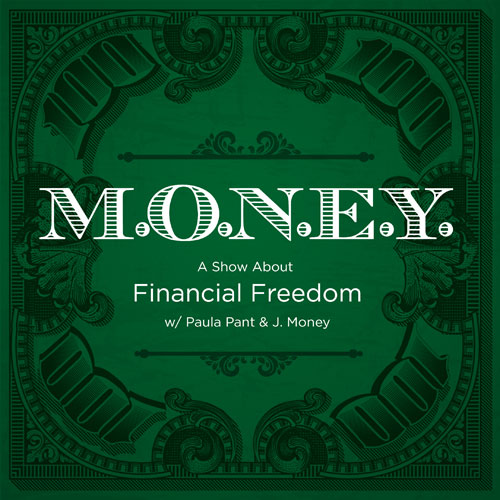 For a brief time in 2016 I co-hosted a podcast with the talented Paula Pant from Afford Anything :) It was called M.O.N.E.Y., and we interviewed each other – and guests – on all types of $$$ topics which was always fun and interesting since we were the opposite in so many ways! And yet, all of our paths and decisions ultimately led us both to the same place – financial freedom and life on our own terms.
I eventually left the show after 26 episodes even though it was ranked in the Top 10 of iTunes (!!), but Paula continued forward and is now on episode #400'ish and still kicking ass and winning awards for it.
If you're up for some nostalgia, check out the episodes we recorded together and see if they help! They're all still very applicable even in today's crazy times :)
All episodes we recorded together: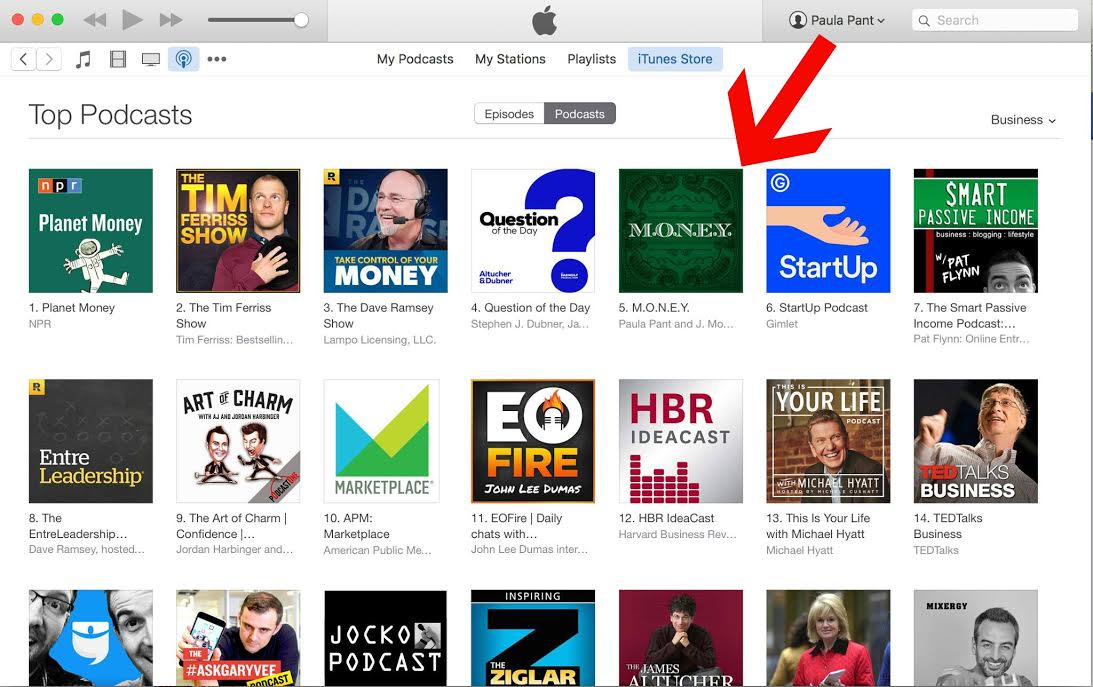 ******
Kind Words From Listeners of The Show…
"I found personal finance blogs and podcasts about a year ago (first one ever was the Money Show with you and Paula P!) As a result, I've had the best money year ever. You guys help me keep my eye on the ball. Thanks for all you do. May God's peace be with you!!!"
---
"J. has been inspiring me for months. It was a Money Show/Afford Anything podcast episode that inspired me to start blogging – J's advice was to just start writing and write everyday. So that's what I've been doing. More importantly, Jay challenged me to FINALLY calculate my net worth. I had been avoiding this because I assumed I was deep in the red, but it turns out I'm worth more (financially) than I thought!"
---
"J, First off I'd like to say thanks for all the work you do. Thanks to the money show podcast my life has turned 180 degrees. I went from overspending, underinvesting, and accumulating debt to being in a strong financial position. In less than 1 year since discovering the show and the FI community both my significant other and I have paid off all our debt (totaled $49,000), put away over 6 months in emergency savings each, and now comfortably save/invest over 53% of our income. I grew up in poverty so I hope you know that having others to learn fiscal responsibility from makes a world of difference to people like myself. My life will forever be improved thanks to the resources I've found such as bloggers/podcasters like yourself!" – B.K.
---
"Your and Paula's podcast was recommended to me from someone in a financial Facebook group I am a part of and I have learned so much from just listening to the first couple of episodes. I am still a bit of a novice in the area of finance (great at saving, debt management and budgeting but not so much in investing) but you have inspired me to work towards both financial independence and using my degrees to work for projects that I am passionate about as an entrepreneur. Thank you for what you do." – Mia
---
"Thank you, thank you, THANK YOU for the Afford Anything Podcast. I started binge-listening to it a few weeks ago from episode 1. I've already made changes with how my money is structured because of it." – Ashley
---
"I found you on the first couple episodes of the Afford Anything podcast. You guys are incredible- I remember you mentioning that you love hearing how people found you. I get that you decided to hop off that podcast train, but it was great listening in on your conversations with Paula. You guys offer so much wisdom!! Since listening, I've opened a Roth IRA with Vanguard in one of their Target Retirement Funds. I also got real clear on which services I can offer as a side-hustle: freelance writing (I've actually already gotten paid to write multiple times so I'm not sure why I didn't pursue this sooner *facepalm*). Thanks for always dropping so much of your knowledge!" – Peter
---
"Started these podcasts lately. Loved the Money show. Finished the podcast series until, until… the episode where Jay left. That took me a week. I was addicted to the show by Paula and Jay. I was listening while commuting, at the gym, everywhere I could. You both did a wonderful job to keep us entertained and also provide value at the same time." – Sanjay
---
"Dude, I found you through the early episodes of the Afford Anything podcast, but have totally enjoyed reading your blogs. You slay me with the way you write. I feel lucky to have J. Money in my ear when I'm reading, because you totally write like you talk! I can actually hear you saying what I'm reading – and I'm dying most of the time. I love it! You're the personal finance blogger for the "rest of us." You know – just the guys and gals doing their bit, one day at a time, working toward financial freedom. It's like having coffee with a friend." – Lauri L.
*******
Much love, everyone 💙
(Visited 856 times, 1 visits today)