Hey hey – what's good everybody?
Got a couple cool things to share with ya today around nasty student loan debt stuff, so if that's something you're currently struggling with, read on, and if not – here's a different article for you to feast your eyes upon instead –> 9 Awesome Money Jokes!
One of these is much more fun than the other ;)
But if you are dealing with student loans, don't worry – we got your back! But I do have one simple question to throw your way: what are you doing about it right now?
Are you paying off extra every month? Sending in just the minimum payments? Pretending it doesn't exist and video gaming away your worries hoping it solves all your problems? (Actually – how awesome would that be?? "Congrats on making it to level 10! We just paid off $1,000 for you – now get back to kicking a$$!" Haha…)
Whatever stage you're in though, a bunch of us bloggers are getting together for a new initiative this month, and we're hoping you'll join us to help pay off a total of $1,000,000 collectively as a community :) It's the brain child of veteran blogger Robert Farrington from TheCollegeInvestor.com, and he's put together a solid page on it along with resources and a tracker and all.
We're at a whopping $0.00 right now, but with your help it'll hopefully be ramping up pretty soon ;) And you can easily participate by doing the following two things:
Pay off as much student debt as you can this month! Try to challenge yourself!
Submit your #'s over to us using the form on that same page
Robert's also upping the game by giving away $500 in cash each week to a lucky participant, so not only do you already win by shredding more of your debt away, but you also get a chance to turbocharge the pay off even more! Double win!
You'll also find resources around pay off strategies, refinancing, $$$ tips in general, as well as a "Movement" Facebook Group he put together to keep people more accountable.

If you're someone who thrives on being around like-minded people, this is the event for you :) This stuff doesn't have to be so scary!! And it also doesn't have to last forever too. But you DO have to make the commitment to knock it out, and we hope this community can give you the push you're looking for.
So that's tool #1 today. And you can learn more here.
Tool #2? A new app called Pickpocket!
Who helps you "Steal from yourself" to "Give to your student loans", haha…
***UPDATE*** Pickpocket has now shut down… Unfortunately they couldn't get enough funding to keep going :(
Similar to Qoins and other round-up apps we've featured here before, Pickpocket is a new service that will "quietly steal" an extra 10% of every dollar you spend, and then apply that money directly to your student loan debts. Which seems kinda high at first, but then again – if you don't miss 10%, by all means throw it against your debt and speed up the process even more! Or you can just change it as they give you the option, but now I think it would make for an excellent challenge ;) And I'm sure they'll be adding in all kinds of other tweaks as they move out of beta too…
In fact, they're literally soft-launching the app today as I type this! So you may have to add yourself to the "waiting list", but I've asked them to let you slip in so you don't have to wait as long to poke around… Got on the phone with them last night just to learn more and see what types of vibes they gave off, and they def. checked out :) So if you end up giving them a shot, you'll be one of the first to test-drive them!
And because they're still in beta, the app is currently 100% free (woo!). They also have a system for involving friends and family to match your contributions, but if you can figure out how to make that happen please let me know :) I've been trying to get my family to drop in 529 contributions for years, and still haven't cracked that nugget! Why can't people understand what us money nerds like??? Haha…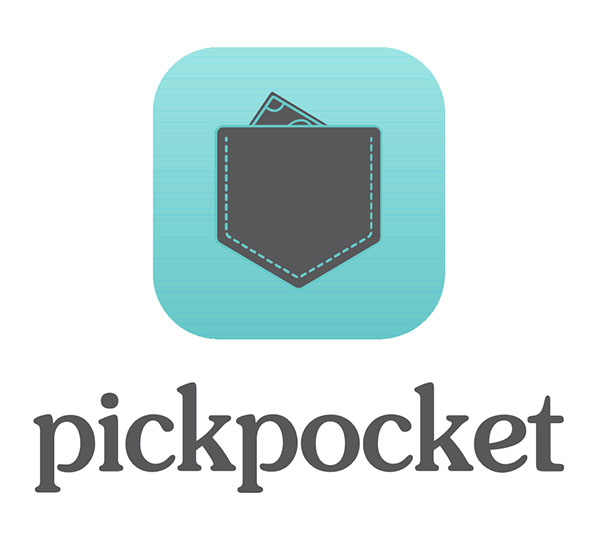 Anyways, seems like a cool service and you can learn more about them here: Pickpocket.me.
And literally besides them and Qoins, I honestly don't know of *any* other companies using technology like this in the debt space, do you? It's so crazy to me because our nation is just DROWNING in this stuff, and we need all the help we can get. In fact, Carlton (the co-founder) said he salutes any app in the space for giving it a shot whether they fail or not, and I agree 100%. There can never be too many apps around financial support, so please keep them coming Techies!!
***UPDATE*** Pickpocket has now shut down… Unfortunately they couldn't get enough funding to keep going :(
So yeah: Student Loan Movement // Pickpocket
Try one or both this month, and then come back and tell me if you're sleeping better at night ;)
And especially if you win one of the $500's!! Just make sure to save $20 of it so you can mail me beer later as a thank you, haha… Which I like to joke about, but every now and then it actually comes true!
(You have restored my faith in humanity, Mitchell! ;))
At the end of the day though, remember this: All the learning and tips are great, but without *action* none of it moves the ball forward.

Get your learn on, keep taking those baby steps, and before you know it you'll be doing the infamous Dave Ramsey scream while radiating in your new debt-free lifestyle :)
It's not easy, but it's do-able! And we're here rooting you on!!
Go get your freedom!!
UPDATE: The debt movement hit $1,003,689.39 on 3/29/18 :)
******
PS: The Pickpocket team will be monitoring comments here, so if you have any questions or ideas at all for them, drop them below and they'll follow up! And no – I'm not getting paid to talk about them today, but if they wanted to throw me some dollars I would not turn it down ;)
PPS: I'll also not turn down free coffee, babysitting, gold coins, or these retro Sauconys (size 12 please!). It worked for the beer, maybe it'll work for these too? ;)
(Visited 17 times, 1 visits today)
Get blog posts automatically emailed to you!