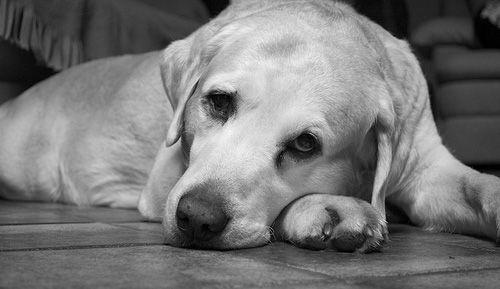 It's been a rough few days for me lately. Can't go into it too much here cuz it's pretty personal and/or totally my fault (hah!), but needless to say it's a firm wake up call that not everything can be so perfect & happy all the time.  Reminds me that you really do have to have the lows sometimes to appreciate all the highs. Like the world is Even Steven, ya know?
Anyways, I'm not saying all this to get your sympathy or to be a Debbie Downer today, but more to talk about stuff that usually isn't talked about on this blog cuz I'm always so damn smiley! ;)  Which obviously I like a helluva lot more, but at least it gives me something new to talk about today….and that's pretty much a handful of things to stay away from when you're sad!  Here are a few that shoot right to the top of my mind:
Don't go on a bender! Usually (at least for me) the first thing I want to do when I'm either ecstatic or upset is to grab a beer or two or ten. But it never makes anything better in the long run, and it really sucks on your wallet in the short run.
Don't go on a SHOPPING bender! If I hadn't barely caught my train home last night I think I would have slipped on this one.  The old me used to shop when I was sad or bored, and I came really close to getting back to that person last night.  Only now I probably would have limited the damage to $50-$100 instead of a few hundred which was entirely possible back in the day.  Not a good habit to get into – especially if you're an emotional one.
Don't let it affect your job. Which is a LOT easier said than done – esp if the problem lies within your job (not the issue for me today, but we certainly have our moments).  If at all possible, try and block all those sad an icky thoughts as best you can when working.  Or go to the bathroom and cry it out for a bit, and then get back to work ;)
Don't say something stupid to a loved one. This includes friends, family, wives, husbands, co-workers, whomever.  Just because you're sad doesn't mean you have to take it out on others.  But it IS okay to ask for help and to talk about it with them.  They all got your back!
And lastly, don't think it will continue on forever. It won't, no matter how upset or frustrated or downright sad you are.  It may last a day or a week or a month (although I hope not!) but usually we move on and become a stronger person for it.  Which I'm telling myself this very moment as I type this cuz I'm still so freakin' sad!!! arghhh…
So that's that.  Your boy J. Money is down with the sickness and trying to spin it into something helpful.  Is it working?! I don't think I'll snap out of this anytime real soon, but blogging about it sure is giving my brain a nice change of pace.  It really is too bad money can't buy happiness…
——–
(Sad dog pic by Benoit Dupont)
(Visited 8 times, 1 visits today)
Get blog posts automatically emailed to you!