Good morning!!
Have you messed up at all with your money lately?!
I have – 3 times already this week and it's not even over! 😂
Here's what I've done that's cost me $50 so far and earned me the Financial Dummy of The Week Award… sigh…
******
1) I lost $16 in cash at the coffee shop. I had been needing more loose cash in my pockets due to my mandatory Yes Rule, so I broke a $20 to get my coffee Monday instead of using plastic, and then made the stupid mistake of keeping it in my hands while awaiting my coffee… Why I didn't put it safely in my pockets I couldn't tell you (I guess I was distracted?) but shortly thereafter realized it was no longer in my hands and now lost to the world :( My only hope is that I accidentally left it on the counter and the baristas took it as a tip so at least someone had a great day! Haha…
2) I paid $12.64 for an empty box I could have gotten for free (!!) I had to make a return to Amazon that originally came in two boxes, but when I went to the UPS store they said it had to all fit into *one* since I only had one return label. All I had to do was drive the 5 minutes back to my house and scoop up one of the MILLIONS of boxes hoarded in my basement for times EXACTLY LIKE THIS ONE, but instead I chose the ridiculous option to just buy a box there and save 15 minutes instead… Even though I was in no rush whatsoever. Pure laziness!!
3) I paid $19.31 in overdue bill fees! The first time in 10+ years!! I was updating the ol' net worth Sunday (a much more fun month to do it btw compared to recent months! ;)) when it occurred to me that I haven't seen one of my most annoying bills to pay each month – our water/sewage bill. (Annoying because I always have to type out the dang routing and account number every time I pay it as it doesn't let you save anything!)
The bill typically shows up in my email around the middle of each month, but when I searched my inbox the last one I saw was from April! APRIL!!! I was THREE months late and probably on the verge of being shut off 😬😬😬. Needless to say I paid off the entirety of the balance right away (all $280!), and then promptly created calendar items to pop up once a month to remind me to pay it in case the emails continue to fail…
I 100% want to blame the utility company for this as it's their system that stopped working out of nowhere (it's been emailing me every single month without fail for years!) but ultimately of course it's my own responsibility for not staying on top of it. An excellent reminder that you can't always rely on automation and need to manually check in on things every now and then!
So total lost, with nothing in return except for blogger embarrassment: $47.95
I also recently picked up a few pieces of jewelry on a whim that I regretted hours later, but since I always have a back up plan for stuff I buy, it's more like early gift shopping for friends ;)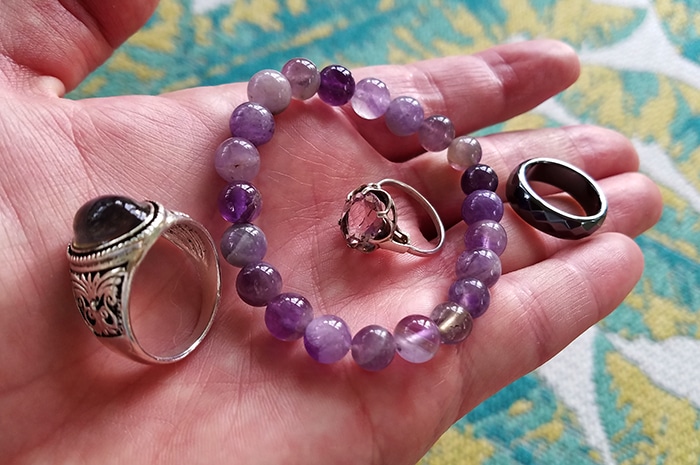 Mood ring ($10)
Purple bracelet ($6)
Vintage looking purple stone ring ($15)
Onyx looking ring ($3)
TOTAL LOST GIFTS PRE-PAID: $34.00
(For some reason I've been on a jewelry kick alllll summer long! One day I just decided I miss wearing rings, and then next thing I know I'm scooping them up left and right at vintage stores and most times finding great ones (and most importantly, wearing them! I currently have 5 on my hands right now typing this – feels great!))
Here are some of my favorites I've picked up so far: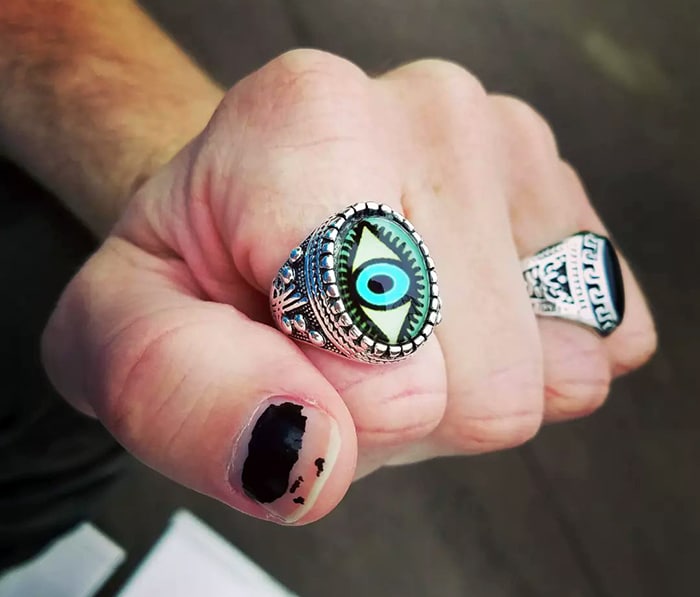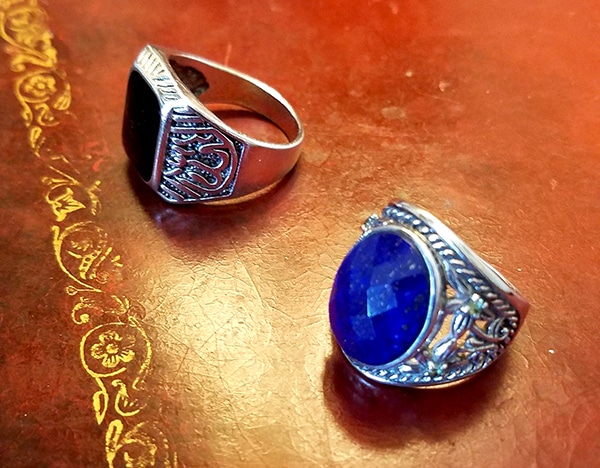 (One of these 4 is actual vintage and the others faux… Can you guess which is authentic?)
So yeah, even your favorite money blogger gets things wrong sometimes :)
On the plus side, it doesn't totally ruin your day when you've been good 99.9% of the rest of the time and can spare some goofs, but still doesn't feel that great either… In fact, sometimes it feels even worse than market crashes for some reason! Lol… Isn't that weird?
I "lost" $100,000 of net worth last month, but it didn't pain me nearly as much as losing this $50 this week! I suppose maybe since the cause of it was *me* and/or I was losing literal *cash money* vs financial pixels on a screen?, but either way pretty stupid how our brains work, haha…
At any rate, $hit happens! We are humans and very good at making mistakes!

And also because we're human we enjoy hearing other peoples' mistakes too, so if you've made any recently as well do share to make ourselves feel better! Can you beat my $12 box move and steal the Financial Dummy of The Week award from me?! 🏆
Let's goooooooooooo!
(Visited 1,505 times, 1 visits today)
Get blog posts automatically emailed to you!