I started a series a while back on what money's like in different parts of the world, but then promptly forgot about it until this morning when I received a note about life in Australia :)
You can't base an entire country's perception on just one financial sliver, of course, but it sure does make for some interesting reading/learning, and thus we revive the series today and head into Round II!
Last time we covered Singapore, Denmark, Brazil, Guatemala, Germany, New Zealand, and France, and this time round we head to Australia, India, Dubai, Kenya, Jamaica, and Cambodia.
Big thanks to everyone who passed these over to me! If you've got anything to add, please do so below in the comments.
*******
Early Learning in Australia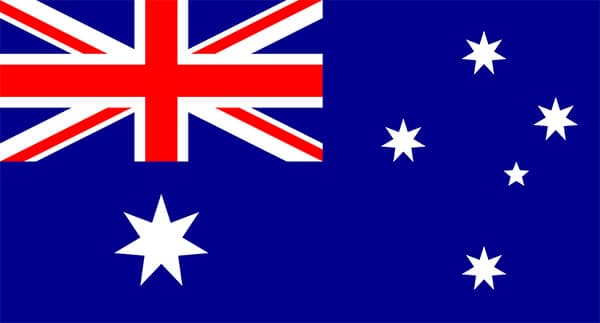 "I'm from Adelaide, Australia and I'm working full time trying to save up for my short and long term goals. Which is of course to be FIRE, but to have enough time to be able to enjoy the things in my life, my family, my future family and to be financially stable that I can be able to enjoy these things without a thought in my mind.

I have spent some time in the US, and things are a lot different over in Australia when it comes to youth and finance. It seems like a lot over in the US even in mid to late twenties have almost nothing to their name, but here in Australia I would say most young people are really switched on financially. We are taught in school about saving money, and most people here don't need university or college etc., and start working at 18 like I did straight from school. It's quite easy to earn a decent modest income with no qualifications or degrees.

So we start working and saving earlier. Real Estate and cost of living over here is quite expensive so I think a lot people naturally are concerned about finances earlier. Of course this doesn't apply to everyone but I would say a good majority. I think that would be music to your ears that a lot of young ones are thinking about finances earlier."

– Evie
Music to my ears indeed! I'm not sure how I feel about the "not needing college" part, but she's def. on point about the state of our younger generation not having much to their name, ugh… Getting more financial education in our schools would def. be a great start!
ADDENDUM: Here's what another Australian had to add too ("Jo" down in the comments): "The one thing I would add about Australia is that we have compulsory employer Superannuation Guarantee; employers currently pay 9.5% of employees wages into a superannuation fund. There is quite a bit of contention around superannuation with the fees charged and the age that it is accessible, but it does mean Australians have a bit of 'forced retirement savings'."
*******
Guaranteed Returns in India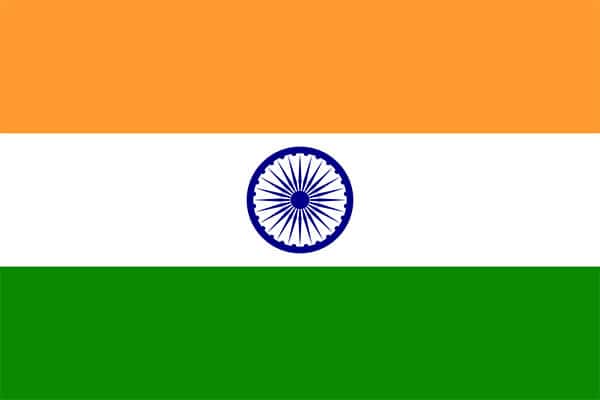 "In India, there is a Public Provident Fund in which you can invest up to Rs. 150,000 per year (roughly $2,180 U.S.). The guaranteed rate of return is around 8% right now (used to be 12% in the nineties, so its slowing reducing). And this interest is tax free.

The best deal is for Indians living abroad (NRI – Non Resident Indian). They can open deposits in Indian banks for any amount and get tax free 8% return! Doesn't get any better than this."

– Francesca, FromPenniestoPounds.com
WOWWWW had no idea on this! A *guaranteed* return, can you imagine? And tax free?? It still wouldn't stop people from blowing their money on stuff here in the States, but it would sure come in handy the moment you finally have your epiphany and are ready to rock :)
ADDENDUM: Here's more insight on these guaranteed returns from Aparma who runs an Indian personal finance blog (in English), ElementumMoney.com: "While PPF and Cash Deposits (mostly referred to as FD, short for Fixed Deposits) are risk free with 7.5%, inflation in India is also that much higher at over 6%. You can see a comparison in the home loan interest rates itself where the home loan interest rate in India is at 8-8.5% and in the US it is a mere 1 or 2%. The real story in India though is the growth story which is seen better in the equity markets. Actively managed funds still perform better and index funds are yet to make a dent. In the last 5 years, a LOT of the actively managed funds have delivered a 15%+ return so the invested money could easily have doubled."
*******
Not Messing With Debt in Dubai (UAE)
"Our friends moved from the UK to Dubai (where it is tax free) and it's a criminal offense to leave the country whilst in debt. So if you have a car on finance, you cannot leave with country with the car, if you have not paid it off.

They also don't have a bankruptcy law, and there's various other things they are very strict on regarding debt."

– Francesca, FromPenniestoPounds.com
This reminds me of how we used to have debtors prisons here in the early days of our country… And just how serious debt actually is! Not sure I'd want such a hardcore rule here, but it would def. get us thinking twice before overextending!
*******
Mobile Banking in Kenya
"60 Minutes had a fascinating segment on M-Pesa, a digital form of banking big in Kenya and slowly spreading to developing worlds. Basically, it enables exchange of currency through mobile phone secure SMS and internet. For areas where banks don't exist (and therefore cash is difficult to obtain) it has made getting paid and spending money much easier (80% of Kenyans have a mobile phone).

It's sort of like Android Pay on steroids, as while Android Pay requires a bank account attached, M-Pesa is the actual bank. It seems to have done great things for unbanked areas in Kenya and the low income population as a whole. You should look up the segment if you're interested. :)"

– Tara
I still find it so incredible how pervasive cell phones and laptops are now, and just how LIFE CHANGING they have become for certain things. And it's all still relatively new! Of course it's disrupted other areas of life for the *worse* as well, but probably have done more good than bad when all lined up… And especially with this mobile banking stuff – love it.
ADDENDUM: Samuel Wachira on Twitter (@WachiraNguni) also added this: "Correct. Mpesa is part of Kenya's money culture. Approximately $4.68 billion is transacted each month on the Mpesa platform. That's like 15% of the Annual National Budget."
*******
Skipping Mortgages in Jamaica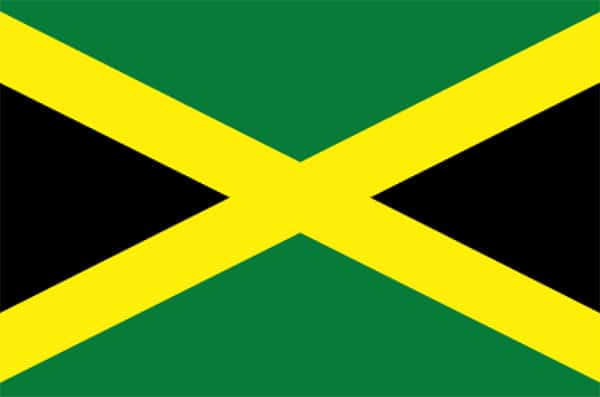 "In Jamaica, mortgage loans are uncommon, which is why you see half-finished homes with rebar sticking up out of the cinder blocks. People buy their construction materials paycheck by paycheck, and finish the house over years rather than months."
Oh man, what a feeling it must be to finally have it completed after all those years! I bet you'd appreciate your home 10x more going through such a timeline too, on top of actually owning it *outright* when all was said and done. I couldn't tell you of a single person who paid cash for their house and not get a mortgage, can you? RVs and Tiny Homes excluded? ;)
*******
Storing Wealth in Cambodia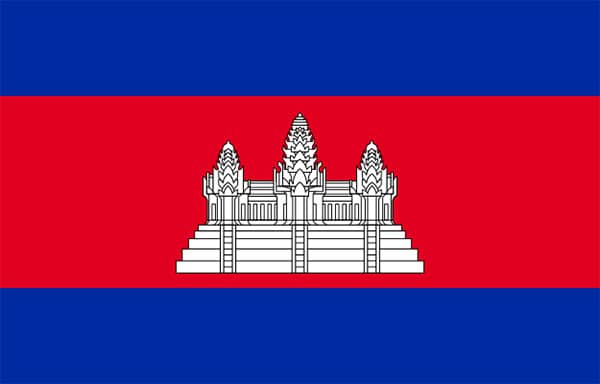 "I'll add the Cambodian money management methods I learned from my parents-in-law (who escaped Cambodia literally dodging bullets the whole way out through the jungle).

They don't trust the government or banks really. Wealth is stored in gold. 24k jewelry primarily. And the woman of the house usually has it hidden in a purse that she carries everywhere she goes. That junk gets heavy. So if you ever want to make a few hundred thousand dollars, find your nearest Cambodian house party and snatch a bunch of old ladies' purses (j/k; not responsible for lengthy prison sentences and/or retaliation from angry Cambodian grandchildren).

We did get my mother-in-law to put some in a bank account, but it's barely keeping up with inflation (yielding 1-1.75% today between money market and CD rates)."

– Justin, RootofGood.com
I've got nothing to add on this one, haha… outside of just saying there are a TON of expats living there and doing good in the community, and it looks to be a beautiful place!
ADDENDUM: Here's a look at the cost of living from a reader who is about to move there temporarily: "I will be living in Cambodia where I can get a single room with a shower for under $200/mo in Siem Reap. I will live there from June through September. After the room and food and other miscellaneous expenses, I will be able to save about $1,400/mo. By the time I leave Siem Reap from June 2018 through September, I will have saved $15,094 US!"
*******
And that's it for Round II here… If you've got anything you can add to these, or want to share experiences/knowledge on other countries not listed, please do so below or by emailing me directly: j (at) budgets are sexy (dot) com.
Pretty crazy how different it can be around the world, right? I'll try to keep these up better so we can continue learning over time :)
If you missed the first round, you can check it out here: How Money's Handled Around The World (featuring Denmark, Brazil, Guatemala, Germany, New Zealand, and the oui sexy France)
(Visited 14 times, 1 visits today)
Get blog posts automatically emailed to you!