Heyo!
Ever wondered how people save money around the world? Or take out loans/mortgages, get credit scores, pay for college, or even invest in retirement?
No? Oh, wrong blog sorry…
For all others, feast your eyes on these financial factoids spanning from Singapore to Denmark, Brazil, Guatemala, Germany, New Zealand, to the oui sexy France! Some of this is awesome, and some of this is completely the opposite of.
But on the plus side, my week of email purging is now over and I've completed the one page mission! Woo! Which also led to me finding all these gems again – double woo!
Take it away, flags…
Investing money in Singapore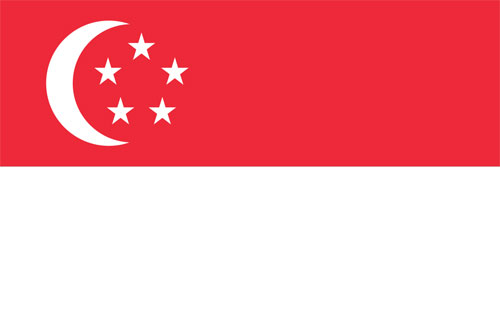 We start with a conversation I had with someone over email… WOW.
"Here in Singapore we only have a single retirement account called Central Provident Fund (CPF), but it is really a defined contribution plan (unlike a defined benefits plan in most western countries). Every month 20% gets deducted from my pay check (employee contribution) while my company matches another 17% (employer matches 85% of our own contribution), so every employee here in Singapore has mandatory savings of at least 37% every month. Plus, I save another 30% out of my leftover (take home) pay check, so essentially I save total 67% of my monthly pay check."
Can you imagine that? If everyone was *forced* to save 37% of their income at a MINIMUM? Oh man… our economy here would shut down and everyone would become rich, haha…
More:
"Our retirement money in the CPF earns risk-free return of 3.2% perpetually, but we have the option of using part of the money to invest in stocks if we choose to."
So not only does the gov't force you to save, but it gives you a *guaranteed* rate of return too? Incredible! Sure you can get much better returns in the markets or elsewhere and of course inflation will wipe out a lot (all?) of that, but still. Guaranteed is better than no guarantee :)
Income tax in Singapore is almost negligible for middle income folks like us, for me and wife we probably pay about 0.2% of income tax annually per person (this is not a typing error) on average for the past 10 years since 2005. (Update: My friend says their tax rate is so low because of government rebates for having 2 kids and supporting aging parents. He says the average rate is around 4-5% for people.)
How are we not all moved out and living there now???? I don't know what the downsides of living there are yet, but so far count me in :) He only told me one scary thing, though a whopper it was at that:
"The Singapore government imposes high taxes on car ownership because we are a small country with limited land, thus a Toyota Camry costs a mind boggling S$200,000 (USD $142,000) after interest and fees. Yet there are people taking out car loans and "happily" using it for their daily commute."
OH. MY. GOSH. My piece of crap caddy would be like $100,000 over there! Haha… I'd need to invest in a new pair of walking shoes :)
And, lastly,
"Living in modern & fast paced Singapore, one would need lots of emotional discipline not to follow the crowd. Young people (under 50 y/o) easily incur up to about 10 years of their annual salary on their million dollars apartments and ridiculously priced cars. So we are considered weirdos in this city of opulence and show-offs."
Welcome to the club, brotha… Why do you think we all congregate online to talk about this stuff? :)
Credit scores, loans, and debt in Denmark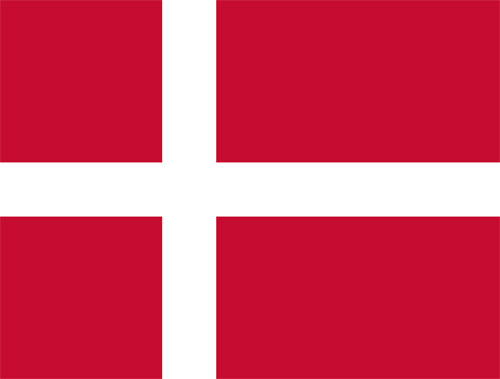 This was left on an article here about credit scores two years ago… Particularly on whether or not it matters if you never plan on taking on debt?
"In Denmark we don't use credit scores. If you rent an apartment or need a loan, you provide them with your recent income statements. If it's a big loan, like a mortgage, they also require tax documents and a budget.

If you don't pay your bills, creditors can have you signed up in a register which will make future loans almost impossible until the debt has been paid."
They require a budget!! YES!!! We all know credit scores don't really tell you whether you can afford anything or not – just that you're great at paying your bills! – so factoring that in would do people a WORLD of a favor… And again, would also scare the pants off our economy here! Though investment bankers sure would have a ton more to invest for people, haha…
I also love that there's a "list" people go on when they get themselves in trouble… reminds me of those old debtor prisons from back in the day, though thankfully more modernized :)
Thx for the info, Pengepugeren! Your comment finally paid off!
The French approach to debt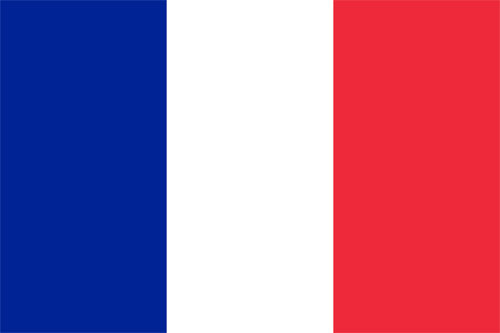 These nuggets come from Pauline Paquin's blog, ReachFinancialIndependence.com, who says they do things differently there either because their grandparents lived through WWII and are generally very cautious with their money – passing on their frugality and good money management values over the years – OR it's their system itself that makes it hard to borrow money and get yourself in trouble…
Either way, here are some of the clips that caught my attention:
"Whenever you take a mortgage, a loan or open a line of credit, the bank checks out your income. You have to earn at least 3 times the loan repayment amount, net. If you earn €1,000, you can take a €333 mortgage. If you earn €1,000 and already pay €350 in rent, you can't borrow anything. If you make €1,000 and have a €200 mortgage, you can take consumer loan as long as the repayment is less than €133 a month.

This criteria is very strict and limits the number of bankruptcies. It also makes it a nightmare to get a mortgage those days, with the price of real estate in Paris… Often your parents have to cosign your mortgage, and at 35 it is quite the experience."
On student loans – which are "very rare":
"If you can't afford to study, you'll get a scholarship. Public university costs roughly $2,000 a year, business school can be up to $20,000 a year and that is one of the rare occasions when students would take on a loan. All business schools have work/study agreements with major companies, like I did, the company paid my tuition and I worked for them in return…"
BOOM! Education AND a job rolled up in one – gotta love that. Unless you realize midway through that you actually hate the avenue you're going down and then want to change, eh? How does that work? I switched from international business to graphic design in college and I reckon I would have had a problem, haha…
On credit/debit cards:
"The vast majority of people in France own a "carte de crédit". That means credit card, but in reality it works like a debit card with an overdraft on the account… We get charged around €40, a cool $50 per year, for the privilege of owning one such card. A debit card! There are 60 million French people, I'll let you do the math…"
Probably a LOT cheaper than handing those 60 million people a *real* credit card though! It's scary how normal it is to pay HUNDREDS of dollars in interest every month here in the U.S… I'm sure any of them would gladly swap it out for a $50 charge to have their credit cards swapped out. (Oh wait, they can (and for free) but they don't! Womp womp.)
On actual credit cards in France:
"Since almost no one goes into debt and pays 19.99% APRs on their cards, we don't get travel rewards, hotel points, cashback. Zilch. Just a yearly fee, that usually includes purchase protection and identity theft cover, period."
Again, a good price to pay for the lack of debt :) I'd imagine you can "hack" a lot more out of travel with all that cash you'd be saving too instead of throwing it away! (*Gets hit by tomatoes by travel hackers reading this*)
She also gets into car loans, credit scores, and store credit cards too in her article (you can read the whole thing here if interested: The French Approach to Debt), but the overall message is loud and clear: The French hate debt.
Real Estate in Guatemala
Being the world traveler/entrepreneur this same Pauline is, she also shares insight into other countries she hustles in too… Here are some quick notes on Guatemalan real estate investing:
Most people pay in cash for properties, allowing you to get a hefty discount off them
In some cases you can negotiate as much as 40-50% off the asking price for a home (!!!)
It is hard to resell an older property – everyone wants new ones
You often declare a much lower sales price – a sneaky maneuver so the seller doesn't have to pay much capital gain tax, and the buyers don't have to pay much property tax. Usually this is 60% when you buy new and as little as 10% if you buy land to build on. (Be careful of getting caught though!)
She also drops 7 more tips in her article if you want to check it out. I just plucked out the juicy ones :)
Student loans in New Zealand
This nugget comes from Emma from MoneyCanBuyMeHappiness.com, which was dropped on my post about inheriting some money years ago and using it all for my kid's college fund.
How would you like this?
"I'm reading a lot lately about the costs of college in the US. I'm from New Zealand where it costs around 7k per year to study, but we get interest free student loans (so long as we don't leave the country, interest applies when we move overseas for longer than 6 months). It makes sense that you would save and invest for such a huge expense and big ups to you for being willing to front it for your kids.

We are personally saving to buy our son his first house so he can go to university and rent spare rooms to other students (we plan to buy close to our cities Uni) and use that income to pay his student loan back. Since it's interest free there is low incentive to pay it back quickly!"
So cheap! So FREE!!! And of course, so smart to house hustle like that ;) Thanks for the note, Emma! Your son is two years closer to college now since you left this! Haha…
Student Tuition in Germany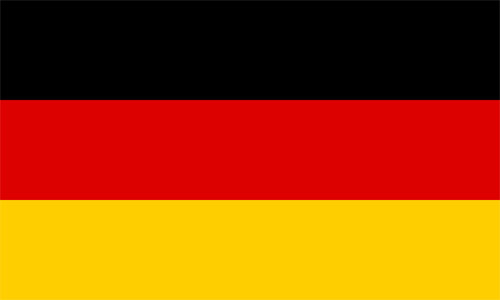 But do you know what's better than $7,000/year tuition? $0,000 tuition! Which Germany granted to everyone a year and a half ago – BOOM.
"In a progressive, even bold move, Germany has not only abolished tuition for Germans, but for international students as well. However, don't go jumping for joy and planning your move to Germany quite yet. Germany is asking for at least conversational fluency in German for all prospective international students."
The reason for abolishing this tuition? Because "[tuition fees] discourage young people who do not have a traditional academic family background from taking up study." #Yup
Credit Card APRs in Brazil
Lastly, I came across this lovely piece by Credit.com last year on how ridiculous the credit card rates are getting in Brazil. I can't even…
"In September, the average credit card APR reached 414.3%, according to the latest data from the central bank of Brazil… That's an increase of about 11 percentage points from the average APR in August and about 83 percentage points from September 2014, when it was 312%…

If you take a year to repay a credit card or loan balance with a 414% APR, you end up paying more than four times your original balance."
And you thought you had it bad!
Hope this gives you something to talk about while out at the holiday bbqs today :)
Of course, none of this tells the *complete* story on how money's handled around the world, but it's an interesting perspective no less, and one quite fun to compare with because we're big fat nerds like that.
Remember though – it all comes down to your *own* doing regardless of the government/ structure around us. We're the ones in full control here, so if you want something bad enough, go out and make it happen!
Bonne journée, mi amors!
*****
PS: Which flag was your favorite? I'm digging that Guatemala one…
(Visited 23 times, 1 visits today)
Get blog posts automatically emailed to you!