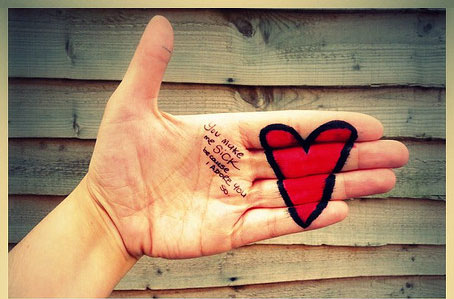 If I did my job right, we're out the door right now heading to an undisclosed location, about to do undisclosed things (ow ow!). It's our 3-year anniversary which means I have to put on the charm and make sure I'm doing my husbandly duties ;) Do any of y'all remember when I live-blogged at the wedding?! Haha… it was in the very beginning of my blogging addiction.
But unlike Valentine's Days or Birthdays, we always choose to GO somewhere over buying each other gifts for our anniversaries. It always seems way more romantic being in a new place celebrating rather than our homes. Even though it may be more expensive depending on *where* we go… Our 1st anniversary we hit up a bed and breakfast in Charlottesville, VA (one of the most beautiful places around!!!), and we walked all over town exploring and soaking in the culture while there. One of my favorite places was Monticello – home of the good ol' Thomas Jefferson! (who actually died in debt, btw). It was pretty splendid. Especially the part where we "accidentally" ran into a fellow personal finance blogger out there ;) Haha…oops.
Our 2nd Anniversary was celebrated half-way across the world during our 10-Day Eurotrip. There were about 12 of us there all traveling around, but there's nothing like being surrounded by a handful of your closest friends on your special day anyways :) It was definitely an adventure. And definitely expensive too! (For an anniversary trip at least, the entire trip cost around $4,500 which wasn't *too* bad for a 2 person trip for 10 days, but it was still a pretty penny at the end of the day).
Just like anything else in life though, it's all about the priorities. I know $X amount saved for X amount of years will make me a bazillionaire some day, but in cases like these the spending of it far outweighs the future potential benefits.  At least when it comes to a marriage :) Although I've never tried getting the wife a savings bond or a handful of stocks before! haha… if that doesn't scream I Love You, I don't know what does!
So as you read this today, please send over some happy thoughts that I'm being a gentleman and treating the wife like she's supposed to be treated.  I told her that every time I slip and talk about my blog I have to do an errand for her when we get back. And 24 hours is a loooooong time to be on my best behavior!! :)
What do you guys do for anniversaries?  Do any of you put spending caps on gifts?
————
(Photo by Xanetia)
(Visited 33 times, 1 visits today)
Get blog posts automatically emailed to you!