[This is part of our monthly Net Worth Series where I share our real life #'s with the world. Seeing this was GAME CHANGING for me over 9 years ago when I stumbled across financial blogs, so hopefully it helps you guys out too!]]
'Sup party people! We hit $600,000 – woah!
I'd like to thank my parents, all the readers here, the stock market, and especially J. Money for setting up this lazy system where he doesn't have to do anything and it continues to grow. Thanks ol' friend!
But seriously, I didn't do anything special this month :) And you don't have to either once on track! Some months the markets take off, and others it crashes and burns, but as long as you stick to The Plan and keep moving forward it will always work out in your favor long-term. Just about harnessing that *time*!
Here's how January went down, numbers-wise…
But first, a moment of silence for Eric's frugal phone.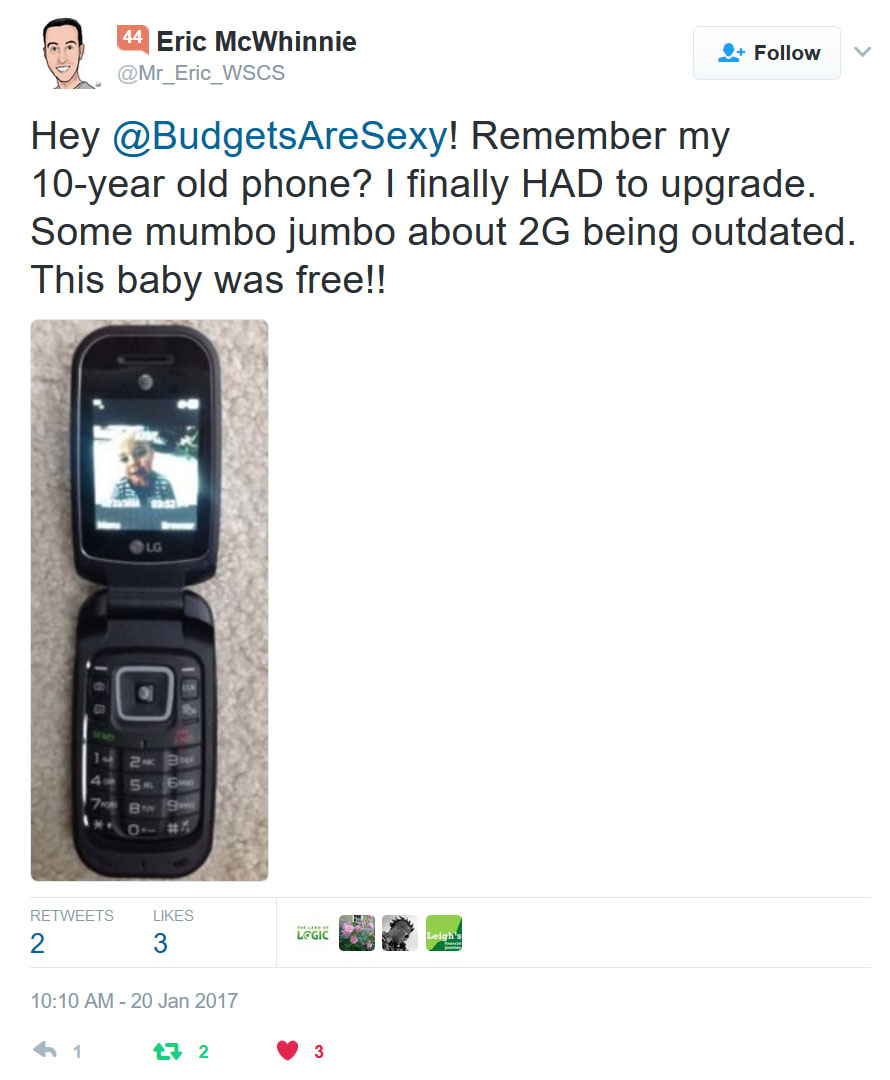 Okay. Now on to the #'s…
CASH SAVINGS (-$103.86): The only red mark of the month! But similar to Eric's phone up there, the fate of my old 5 y/o laptop wasn't looking too hot either so I had to upgrade before my livelihood went along with it. So I blame you, sexy fast laptop @ $700! (Here's the one I ended up going with if anyone's interested: HP ENVY 13-ab016nr Notebook. Been a few weeks now and loving it! And is also apparently $100 cheaper now too, womp womp.)
BROKERAGE (+$31.34): Nothing too fancy going on here. Just Acorns doing its thing and rounding up my pennies for me. Up to $600.56 now after two years!
THRIFT SAVINGS PLAN (TSP) (+$444.44): Gotta soak up the benefits while the gov't still offers it! Who knows what's next on the chopping block, eh? (Joking/not joking :( )
ROTH IRAs (+$2,060.37): Nothing too special going on here… Haven't maxed out our IRAs yet for the year, but that'll be coming soon once we wrap up our taxes. Certainly in no rush to start blowing through our cash reserves again :)
SEP IRA (+$7,960.89): Same with this bad boy too. Over $400,000 sitting in pretty ol' VTSAX fund just churning along nicely. Soon this will be plumped up too to max out my SEP for the year after tax time. Guestimating about $15,000 or so.
Here's a shot of our performance since moving over to Vanguard and index investing:
CAR VALUES (+$8.00): Another wonky month of *gaining* when it should most definitely be losing, but whatevs. It's what KBB says so it's what we share here to keep consistent over the years.
Here are the values of both our rides currently:
Lexus RX350: $12,959.00
Toyota Corolla: $3,897.00
CAR LOAN: (-$542.69): A little more every month! In a weird way I get more joy out of seeing this go down than my investments up? Even though it's a difference of thousands? Maybe 'cuz paying it off is more of a challenge and *action* related? Either way, I don't expect to have this debt for long so I guess I'll enjoy it a little before it feels right to finally nix it all.
And that's Jan! Here's a graph of how the last 12 months have gone:
And of course to see all 9 years worth of net worths, you can check out this tracker here: J's Net Worth Journey. It's been a wild ride so far… and I suspect the same with your money too?
Oops, almost forgot our babies kids' net worths here… I guess I should probably change it to kids now that they're 2 and 4, eh? (But babies are sooo cute and cuddly and smell so good!! I want another please???? But to magically avoid the first 3 months of utter sleepless chaos??)
Your turn! What's your net worth looking like these days? Off to a great start this year or not so much? What do you predict for the next 12 months?

Say it loud and proud, baby – you know we eat this stuff up! And as always, if you need some extra motivation, head over to Rockstar Finance and check out the almost 300 bloggers we're now tracking to see how they're doing too… There's a $$$ range for everyone!
Here's to February,
(Visited 84 times, 1 visits today)
**********
PS:
If you're just getting started in your journey, here are a few good resources to help track your money. Doesn't matter which route you go, just that it ends up sticking!
If you're not a spreadsheet guy like me and prefer something more automated (which is fine, whatever gets you to take action!), you can try your hand with a free Personal Capital account instead.
Personal Capital is a cool tool that connects with your bank & investment accounts to give you an automated way to track your net worth. You'll get a crystal clear picture of how your spending and investments affect your financial goals (early retirement?), and it's super easy to use.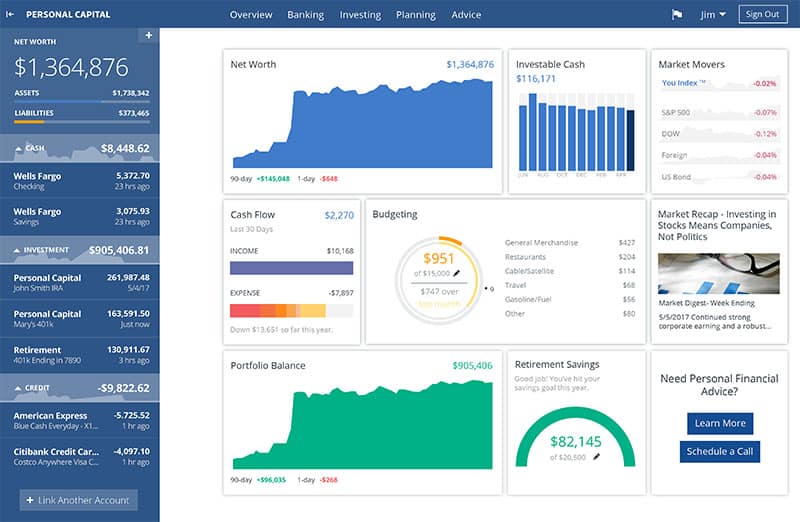 It only takes a couple minutes to set up and you can grab your free account here. They also do a lot of other cool stuff as well which my early retired friend Justin covers in our full review of Personal Capital - check it out here: Why I Use Personal Capital Almost Every Single Day.
(There's also Mint.com too btw which is also free and automated, but its more focused on day-to-day budgeting rather than long-term net worth building)
Get blog posts automatically emailed to you!