Welcome to June, y'all! How was your weekend? Get into anything fun?
We decided to go on a whimsical "let's just drive somewhere for the day and see where we end up" adventure to celebrate my wife and I's 7 year anniversary. It was awesome! And reminds us again how much more we prefer experiences over "stuff" – which is why we rarely buy each other presents anymore. More fun catching up on quality time and exploring :) And especially when you drop your kids off for a night – hah!
Oh, and something we came across during this road trip? An old "debtors prison" dating back to the 1800's. Where they'd stick you right along side more scarier type of prisoners until you're able to get out – yikes. Gotta pay your debts like a Lannister or else they catch up to you!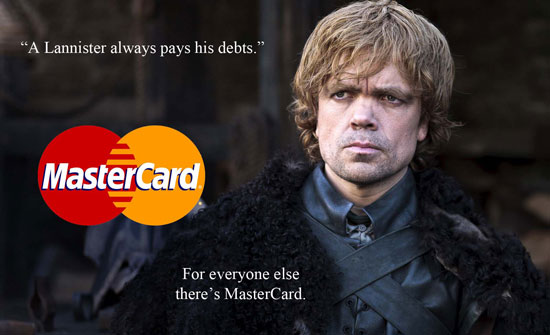 Anyways, let's talk Net Worth shall we? The 1sts are always great for recapping the past and getting ready for a fresh new month. So if you haven't reviewed your own $$$ lately, make a note to do so today and get ready to rock tomorrow!
Here's how May went down… Getting back on top, baby!

(If you're new here, we post up our raw #'s every single month to open up a dialogue on REAL money and hopefully motivate you along the way. Sometimes we have losses (5x in the past 12 months), and others gains (7x in this same period), but you keep pushing on no matter what and the dollars eventually trend upwards. This marks the 89th time of sharing our net worth to the world, and I can't tell you how much just tracking it has affected our growth. Money's a lot less scary when you stare it in the face every month, so get to recording it if you're not already doing so.)
CASH SAVINGS (+$1,995.78): This is one of the best things I've seen all year! Finally, after losing soooo much of our cash reserves over the past 20-24 months, we've been able to start filling it back up again. It's such a blessing. Most of the gains came from pulling the kids out of daycare in April, but fortunately the online hustles have started picking up as well which should lead to a few more months of positive cash flow in our future. As long as it's not going down again though I'll be one happy pup!
BROKERAGE (+$15.99): Nothing too crazy going on here, but then again we're not actively adding much to it either outside of the rounding up of change through Acorns. We push all our money into maxing out our retirement accounts before we turn our eyes to this area. But it is nice to have this side pot going now just 'cuz it's accessible money compared to our retirement $. Not that I have plans of spending it anytime soon.
IRA: ROTH(s) (+$1,239.54): We're back to leaving these guys alone too after maxing out my Roth the other month for the 2014 year. I like to wait until the end of every year to do it in 1 chunk to make sure we have the money :) And this last one was a shaky one, but y'all convinced me to pull the trigger anyways and I'm glad we did! So thanks!
IRA: SEP (+$4,932.13): Same with this bad boy here. Dropped in $10,000 the other month to max out, and now we're back to waiting until the next year comes as well. Mainly since the amount we're allowed to put in hinges on total business profit at the end of the year. It fluctuates way too much for me to feel comfortable forecasting it, so I just don't and I stash extra money away in savings for when it's time to dump in again. It probably costs me a bit in growth, but whatevs. Gotta be able to sleep at night, right?
Here's the growth of our IRAs since moving them to Vanguard last year:
AUTOS WORTH (kbb) (-$141.00): The only red we had all month! Damn you cars! :) But of course that's the nature of assets on wheels. The only way for them to go is down! (Which is something to consider when you're thinking of taking on debt for such a thing. This falls under the "bad debt" category as the "good debt" – if you have to choose one – are things that go UP in value vs the opposite. Not that it's the end of the world to ever finance a car (I've taken out plenty of loans in my time), but just to double think it over and make sure it's a fine plan for your goals).
There was one exciting thing that happened this month though with tracking our cars – I got KBB to do it for me! I don't know why I never paid attention to it before, but KBB will literally email you once a month on the value of your cars if you set it up with them. I knew it existed, but apparently I liked spending the 5-10 mins doing both our cars every single month for 7 straight years because I was a genius… Oh well, at least I'm rockin' it now.
Here are the values of both our cars:
Frankencaddy: $1,000.00 (KBB shows $1,693.00 but I keep it at a cool grand due to its "character")
Plain Jane Toyota: $4,827.00
HOME VALUE (Realtor) ($0.00): Still at the same $300,000 it's been for over a year now. In April we hit up our realtor to see if he thinks the market has changed much, and for the most part it hasn't (womp womp). So we'll keep it here at $300k for the next while until we pick his brain again later. I like to use him vs the Zillows and what not out there as he always seems more accurate.
MORTGAGES (-$699.37): It's hard to comprehend, but we're already $8,000 ABOVE water now! By just keeping things on rotation and paying down the balances each month. There was a time where our house was $75,000 UNDER water, so it feels damn good finally going in the other direction… Even if it has taken 8 years to get to this point – hah.
Here's what's left on our mortgages:
And that wraps up May's net worth!
Here's how the last year has gone:
And here's how our little nuggets are doing :)

(Nothing new added except for a $50 birthday gift to Baby Nickel)
How did you all fare? Anyone accomplish any of their main goals in May? Anyone become a millionaire? How about a thousandaire? ;)
As always, if you'd like to see all of our net worths over the years you can do so here, as well as what 150+ others' looks like here: The Ultimate Blogger Net Worth Tracker. At the end of the day though, the only # that matters is your own. But it does help seeing what others are up to too :) Some have some good tricks up their sleeves, and they love sharing 'em with us!
'Till next time, friends…
——–
PS: Four ways to start tracking your net worth if you haven't already:
(Visited 8 times, 1 visits today)
**********
PS:
If you're just getting started in your journey, here are a few good resources to help track your money. Doesn't matter which route you go, just that it ends up sticking!
If you're not a spreadsheet guy like me and prefer something more automated (which is fine, whatever gets you to take action!), you can try your hand with a free Personal Capital account instead.
Personal Capital is a cool tool that connects with your bank & investment accounts to give you an automated way to track your net worth. You'll get a crystal clear picture of how your spending and investments affect your financial goals (early retirement?), and it's super easy to use.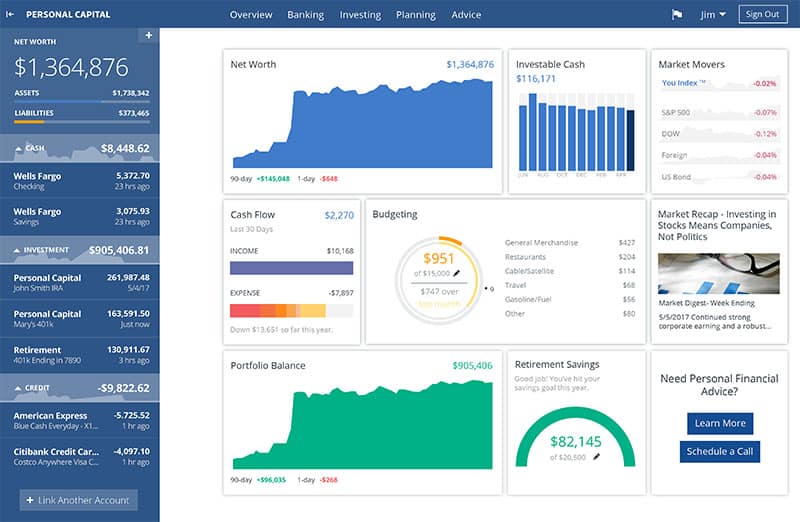 It only takes a couple minutes to set up and you can grab your free account here. They also do a lot of other cool stuff as well which my early retired friend Justin covers in our full review of Personal Capital - check it out here: Why I Use Personal Capital Almost Every Single Day.
(There's also Mint.com too btw which is also free and automated, but its more focused on day-to-day budgeting rather than long-term net worth building)
Get blog posts automatically emailed to you!