Well folks, Love Drop is now live and ready to go for 1.1.11! My lack of sleep has got me all sorts of twisted around, but I'm pretty damn excited about our final product :)  And to think that's only half the battle right now! Haha… seriously, I'm still amazed at how much WORK this is all taking to make happen. Feels like Cassidy up in here… (I'ma Hustla, I'ma I'ma Hustla homie!)
Next on the list – logistics, budgeting (aww yeahh!!!) and lots and lots of spreading the word.  It's great knowing that the more we pour our hearts into this thing though, the more we're changing lives. One step at a time, baby.  Have a blessed rest of your weekend everybody!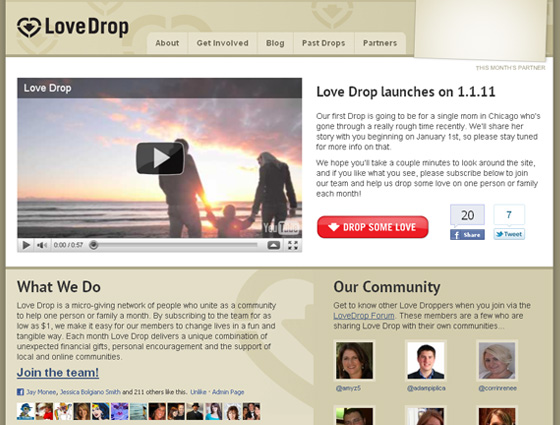 (Visited 1 times, 1 visits today)
Get blog posts automatically emailed to you!