Guys! Our new podcast has finally launched!! Will you check it out and let us know what you think pleeeeease?? And if you love it leave us a review? We're so SO excited to bring it to you!
HUGE thanks to my co-host Paula Pant and our sound engineer, Steve Stewart, for pushing me/us to get this thing done and into reality after all these months. I had no idea how different the world of podcasting was (I actually don't listen to them – *gasp*) and if it weren't for those guys I'd probably still be trying to figure out how to connect my mic correctly, haha… You might notice how different I sound compared to Paula in the first few episodes until we fixed it ;)
But, we're live now, baby, and ready to talk money! Literally! And it's soooo much fun and easier over written word too, although much harder to edit… You're gonna know exactly how I think and talk after listening to these as it's all raw and uncensored. Our iTunes page looks like a rap album with all those EXPLICIT labels! Haha…
But hey, that's real life right? No fancying it up and pretending to be something we're not… We just get on the mic and do our thing! And hopefully you don't catch us drinking beer get a lot out of it :)
So What's This Show About? Besides M.O.N.E.Y.?
Well, pretty much the exact stuff we talk about here only amped w/ Paula on our side who brings a massive amount of energy and experience to the show to compliment yours truly. Not only does she run her own real estate empire and can technically retire anytime she wants (yeah passive'ish income!), but she's an amazing hustler and entrepreneur too who's completely transparent with how much she makes and shares how others can do it too.
In other words, she's a financial beast. Only prettier.
So a lot of building wealth talk, investing tips, how to cut expenses, budgeting better, reaching financial freedom, entrepreneurship, and pretty much crafting a kick-ass lifestyle for yourself. The whole point of money at the end of the day, right?
We also be bring on a handful of guests doing some incredible things as well (retiring early, paying off their houses, traveling the world, making thousand of dollars hustling and more).
Oh, we've also started doing "Ask Us Anything" episodes too where people can *ahem* ask us anything and we'll answer their questions on the show :) Anything from money to personal life to blogging to entrepreneurship, whatev. And I guess now podcasting – hah!
If you want to submit questions yourself, give us a shout and we'll answer them in the next round.
Show Schedule & Episodes Released So Far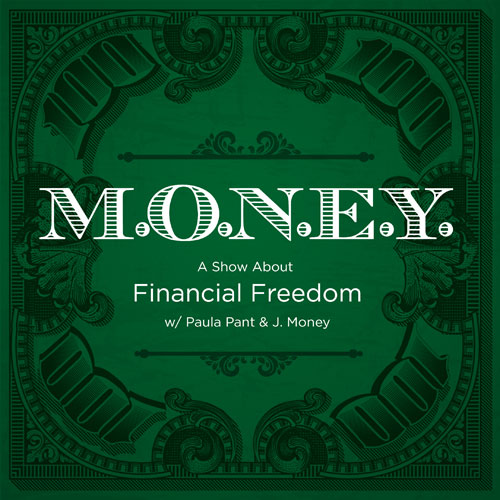 As of today we've got 6 full episodes you can listen to at any time, and over the next two weeks we'll be dropping another episode every two (work) days until we've got 11 or 12 out the door and we'll then move to once-a-week shows. That way none of us gets tired of listening to each other ;)
Here are the shows live right now, along with show notes if you can't listen yet:
We Hope You Like It!!!
It's been a blast so far and already feels more natural than when we started a handful of months ago… We really hope you learn a lot and have fun along with us :)
You can find the official site for the show here: TheMoneyShow.co (no "m" at the end), and also on iTunes, Stitcher, Android, and RSS. We also have an email list if you'd like to be notified each time a new episode drops – you can sign up here for that.
Thank you for all your support and helping us get to this point! Neither of us would have launched this without our awesome communities behind the scenes, and now we get to go on another adventure with y'all.
See you on the air! :)
UPDATE: GUYS!!! Thank you so much for listening and sharing and just being overall BAD ASS! M.O.N.E.Y. is currently #5 in (all) of iTunes right now under "Business" – Incredible! We'll eventually fall off, but it feels good soaking it in for now! Haha… All beers on me next time we see each other :)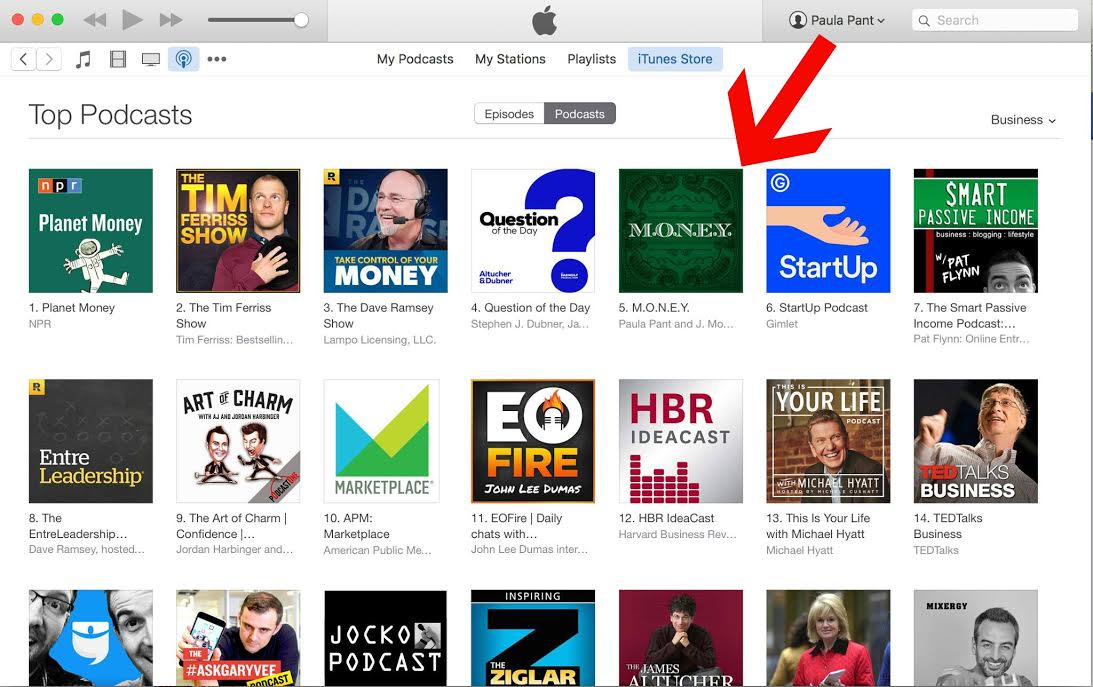 *****
PS: If you like what you hear, will you subscribe to our show on iTunes? This helps give us a shot into "new and noteworthy" so we can reach an even larger audience all around. Thank you!!
(Visited 34 times, 1 visits today)
Get blog posts automatically emailed to you!