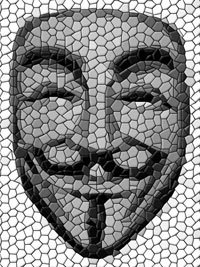 (Guest post by a friend of mine who wishes to be anonymous ;))
He spread the 20 dollar bills in piles of hundreds on the table in front of me. 8 total rows of $100 each. For a moment, I felt like I was in a James Bond movie .. or something less savory, like a strip club. :-/
The CCTV monitor behind him was clearly recording the scene. It felt scandalous, but at the same time I felt like I was beating the system just like the big banks do.
I had just knocked off over 30% of what the auto shop would have charged me had I paid with a credit card! A $1,200 bill cut down to $800 – just because of a payment method. I don't even know if they would have accepted my AMEX anyways, which apparently charges vendors double the fees that VISA or MasterCard does.
It felt so seedy watching so many 20 dollar bills spread across the table like that. After the 5th pile, it started to feel like monopoly money. But, I was quickly relieved as the vendor wrote up a receipt and provided warranty information for his work.
Just 1 night prior, I spent 10 minutes in another part of town making multiple ATM transactions. It was premeditated. I would reach my ATM limit for the day and need to make more transactions the next morning. That next day I was riding the bus with so much cash in my pocket that I decided I wouldn't challenge the random bus rider who was cursing at the women with a child sitting within ear shot. I had a lot to lose at that moment!
This was not the first time I paid "all cash" for a service…
We all know that credit card companies charge a fixed fee plus a certain percentage of the transaction to shop owners. There is a sweet spot where a credit card transaction makes good business sense. I believe it is somewhere in the $10 – $100 range, which is why a lot of merchants may have a hand written sign at checkout noting a "$10 minimum credit card purchase." But those credit card companies charge a percentage of the total purchase amount, and when the amount gets really high, you, the consumer, start to feel the pain. That is, if you knew you were paying for it!
I believe that credit card processing contracts prohibits vendors from explicitly offering different price points for cash customers vs. those paying via credit card. But, I have found that most vendors suddenly become very flexible with pricing when asked about a cash-only price anyway :)
So, do yourself a favor. Before reaching for that credit card during your next major purchase (that you already pay off every month, of course), think about asking the vendor what their price would be for a cash-only purchase. You may discover a special discount that gets you hitting up the ATM like a mad man too!
What have you saved money on paying cash only?
UPDATE: This convo sparked a new post on getting paid to report tax evasion ;) Click on over if you're interested!
————–
Guest Post by my anonymous friend who tells me I need to try this the next time we repair something. And you better believe I will now especially after reading this!

(Visited 4 times, 1 visits today)
Get blog posts automatically emailed to you!