One of my favorite financial blogs is the Mad Fientist who cleverly mashed the word "scientist" with "financial independence" (or FI), and then added "Mad" since every normal person out there thinks we're ALL mad for trying to reach such a place so fast, haha… at least that's my interpretation ;)
And while the blog is most excellent and everyone should read it the second they're done reading this masterful piece of prose (don't you laugh), what we're going to focus on today is the ONE thing all mad scientists do, and do exceptionally well at that:
They experiment
They often create monsters and other things not worthy of seeing the light of day, but they're constantly dabbling about and trying to find newer (and better) ways to solve problems every turn they go. And THIS is the stuff we all need to be doing too, not only in our lives, but also in our wallets!
So if any of you are stuck right now, hopefully this will give you some ideas :) Which was all inspired by this auto-response I got back from a random reader of Rockstar Finance a handful of days ago. The subject line was "out of office", but the contents painted a much more interesting story:
I am experimenting with my e-mail organization and productivity.  For the time being, I will only be checking e-mails on a daily basis at 11:00 am (Monday – Friday).  If you need immediate attention, please call my office at (XXX) XXX-XXXX and I will be able to assist. Thanks.  John
Woahhh! Checking email just once a day? Come on! We've all fantasized about this sorta thing before, but to make it a reality is a completely different story. And here was this guy – with a high-powered job, no less – putting his money where his mouth was and testing it out in the real world.
Naturally I had to email him back and ask if he'd be willing to share his results with me after the week was over, and fortunately he complied :)
Here's what he learned:

J. Money,

Ok, it's been a week on the e-mail experience. Here are my thoughts . . .

I am simply a slave to communication, whether it be e-mail, cell phone, and more recently texting. I have been for at least 10 years (e-mails and cell phone). I would wake up every morning. The first thing I would do is check my e-mail. The last thing I would do each night, would be to check e-mail. I would check e-mail consistently though out the day, whether at my desk or on my phone. If I woke up in the middle of the night, which would occur frequently, I would check my e-mail on my phone. It's too easy and convenient with my iPhone. The need to obtain information never went away. I felt as though my mind was always working and never at rest.

My attention span had evolved (or de-evolved) to very small periods of time. I found that I would be in the middle of a conversation and feel compelled to check my e-mail whenever the phone vibrated or my computer alerted. I was just rude in these scenarios. Having an uninterrupted conversation or meal was very rare. Nowadays, it's extremely common for people to set their phone in front of them and check it often when the almighty buzzzzzz of a new e-mail alert goes off. I do not think that I am alone.

I wanted to try this experiment for 2 reasons: 1) I wanted to put my mind at ease and 2) this is often just rude behavior. Did I really need e-mails? What would happen if I didn't immediately respond? I would love to actually get a good night rest. Also, I would love to have a good conversation without consistently being interrupted.

Some things to keep in mind is that I typically get approximately 100 e-mails a day. I am a criminal defense attorney. Due to the nature of my job, sometimes emergencies occur that need my immediate attention. I did let everyone know in my auto response that if they needed immediate attention, to call rather than wait for me to review my e-mails.

Please note, this experiment was not easy for me. My phone is always with me. I always have the compulsion to check it. Interestingly, here is what happened:

All e-mails could wait until the next day for me to respond.
There were a few of emergencies. These people called me rather than wait for me to respond.
I stopped checking my phone all day.
By only checking e-mails once a day (11:00 am), I could answer all e-mails in one time period. This usually lasted 20-30 minutes.
By checking e-mails only once a day, every other task was uninterrupted from e-mails. I actually had uninterrupted time to focus on one particular task.
Since I didn't check e-mails late in the day, there was no new information for my mind to process. My mind was at peace. I actually had a great week of sleep.

I will continue to experiment with e-mails. Do I need it at all? I'm not sure but time will tell.

John
I find this all incredibly fascinating. I was nodding to almost everything he said up there (though not sure about that "only 20-30 minutes" part to answer emails??!) but he pretty much summed up the new way of life with technology. And man is that scary. I've mentioned iCancer before, and I swear I think we're all gonna get it from staring at screens all day long! Haha… It's just not natural. Yet we continue to do it a million times a day.
Experimenting = Taking Action = Growth
What I love most here, though, is that John decided that enough was enough and finally took action in hopes of fixing this addiction (and well know it's an addiction). Fortunately for him it's been working out so far, even starting at such an extreme place, but I'm sure if we asked he'd say this wasn't his first time at the rodeo. It's just the first time it finally clicked and he's seeing success.
Without experimenting though, you never find the solution or grow. And the beautiful part here is that it's only temporary as you'll either fail at what you're trying to do, or it'll stick and you now have yourself a killer new habit! And as we hear time and time again, you can never really "lose" anyways since you always learn a ton in the process.
This experimenting works magic with our money too. Here are just a few examples from my own experience over the past few years of testing stuff out:
I experimented with challenging my bills and "stuff"… And now have $4,990.84 more this year because of it! Along with a more de-cluttered house and brain.
I experimented with different $$ technologies… And now have $1,659.17 more there too!
I experimented with starting a blog to be around money more and hold myself accountable… And BOOM! Now here we are with a new career, never ending opportunities, and a much bigger wallet. Not to mention the best surprise of all – a community of awesome new friends! You guys! :)
I've also experimented with paying off my mortgage faster (worked for a year then crashed and burned), collecting $2.00 bills to save more (lasted 3 months?), going on No Spend months (best $$ experiment ever!), being better with charity (ran a project that gave out $90,000 in 12 months) , and even tracking every dollar spent on my baby (worked until baby #2 came along ;)).
As you can see I haven't always succeeded in the end, but you can bet your sweet ass that I'm better for having tried. Because unlike only taking away knowledge with money experimenting, you usually happen to walk away with an extra dollar in your pocket too :) So it's really win-win all around.
Btw, you can find a recap of all my $$$ experiments here if interested.
Experimenting Also Leads to *Habits*
As alluded to above, experimenting can also lead to a number of habits. And unlike in our teen years when "experimenting" usually meant consuming more alcohol/drugs/sex/death-defying skateboarding moves (I still have yet to master the art of a double kickflip!) we adults seem to be more concerned with just living a healthy, stress-free, life as best we can! Haha… With perhaps some of that action above mixed in ;)
Here are some of the self-improvement habits I've picked up along these same years as well:
I now drink 8 cups of water a day. By simply using this 1 water jug after trying it out last year!
I email one new person a day. I tested this out a couple years ago and haven't been able to stop since. It grows your network (and opportunities) like crazy, and it's such an easy and fun thing to do. Even if you're shy!
I start the day @ 5 a.m. now. Y'all already know how Benjamin Franklin has transformed my life lately, but if you don't you can read the recent recap here and how he improved my productivity.

I go on at least one walk a day! It's the only surefire way to clear my brain and appreciate life. And it works even better when you're either extremely happy OR pissed off, haha…
I never look at my phone/computer when in bed. I saw some quote the other day that summed it up perfectly: "The bed is only meant for two things" :)
And one of my favorites: I never miss a blog post schedule. For the first 6 years of this blog I wrote one article every single day, M-F, without ever missing a single one. People thought I was crazy and wondered why I was so anal about it, and it really came down to one simple thing: I didn't want to accidentally quit! I knew if I allowed myself to take 1 day off it would lead to another, and then another, and then ANOTHER, and I didn't want to watch it burn out like so many other projects in my life. This is what Seinfeld calls "keeping the chain going" and is his top tip to all comics (never miss a day of writing down jokes!). These days I only blog 3 days a week – M,W,F – and while I continue to never miss a scheduled post, I have to admit it's MUCH harder to write now that there are days in between where I don't. In fact, I'd say it's even 3-4x harder than it used to be! This post alone has already taken me 5 hours to write, ugh! And this "not breaking the chain" habit, btw, applies to all kinds of businesses too – not just writing ones.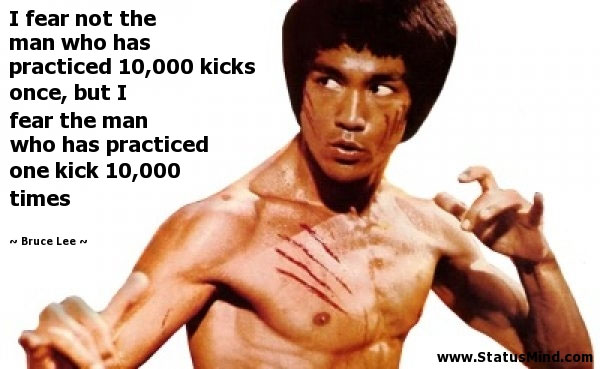 I've formed many financial habits through constant experimentation too:
I pay all my bills once a month. Similar to our friend above w/ checking email only once a day, I only pay our bills once a month! Saving time and energy, and really just nixing a whole bunch of distracting annoyance. The only caveat here is that you need to make sure you're paying all your bills *on time,* which means you need to be 1 month ahead for everything to work smoothly. Which leads us to our 2nd habit I've since picked up….
I'm always paid up one month ahead! :) Giving me more than enough breathing room shall the $hit hit the fan whether from my own doing or someone else's… Plus, you really can't put a price tag on the peace it brings you.
I track my net worth once a month! Y'all already know about this since I blog about it 24/7, but there was a time I didn't even know what "net worth" was, nor did I care (gasp!). This habit alone completely changed the game for me and forced me to pay attention and help it  I can tell you for a fact it wouldn't be as high as it is today without tracking it.
I always max out my retirement accounts. No matter what's going on I do whatever it takes to max out my SEP IRA each year, and so far my Roth IRA as well. Some years are harder than others, but by just doing this one thing we're guaranteed to reach financial independence over time. And when combined with other goals like maxing out a Roth or paying off debt, mortgages, etc, you obviously reach it even quicker.
I cut myself off from stores when bored. You might have thought I was joking when I listed "don't walk into any stores" as my #1 tip for having a no-spend weekend the other week, but I assure you it's one habit worth picking up. Doing a no-spend month 8 years ago gave my system the shock it needed to QUIT going out shopping any time I didn't know what to do with myself, and quickly opened my eyes to how much I was leaking every month. Which was to the tune of $200! For stuff I didn't really care about! To this day I only go into stores approximately 1/50th of the time as I used to, and that urge to shop-shop-shop has completely left my system. Amazingly stores can't take your money if you never visit them! :)
All this to say that you need to be the best mad scientist as you can with both your life and money. Sometimes you'll get lucky and form long lasting habits, and other times you'll crash and burn but take that experience and knowledge along with you.
If you think about it anyways, our whole LIFE is one big experiment! Only usually we're trying to adapt to the changes that come into our lives vs pro-actively improving upon it. Which is the thing I want you to focus on this week :)
What one area of your life/money just SUCKS right now? What can you start testing out today that can make you just a tad happier this time next week?
You may have to get out of your comfort zone, but you really do owe it to yourself to lead the best life you can. Tell us what you're willing to test out this week, or share some wins/ideas of your own recently! Let's experiment together!
******
PS: (And this is completely random) If you want to play a fun game, swap out "e-mail" for "money" in both of John's notes above… It's pretty funny. Because for most of us it could still apply! :)
Doodle up top by studio tdes / Tweaked by J$
(Visited 41 times, 1 visits today)
Get blog posts automatically emailed to you!