We saved the biggest for last, baby! I told you it was gonna be awesome, yo! :)
A brand spankin' new Dr. Dre inspired slick A$$ HP Envy 14 Beats Laptop from the kids over at Dealzon – perfect for you or a loved one!  (Esp if they like music)
And it'll soon belong to one of YOU lucky bastards… I tried to get one for myself but was quickly shut down ;) So be happy you're on that side of things!
More about Dealzon: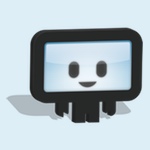 Dealzon is a site for cheap deals on laptops, computers, HDTVs, and even gaming stuff. You might have seen their deals regularly shared by Kotaku, Gizmodo, and other popular tech/gadget sites across the web.
Besides hunting for deals, the Dealzon crew's favorite pastimes are guzzling coffee, devouring pizza, and giving away laptops on kick-ass financial blogs.
About This Dope Laptop:
Rap, rock, punk, pop: whichever you prefer, HP's ENVY 14 series with Beats audio will make you feel like you're in the studio, front row, or back stage, hearing the music as each artist intended. Added bonus: DJ tools.
You get Beats audio and exceptional computing performance in a thin, light design, along with: (More details can be found on HP's site too)
A red back-lit keyboard
An audio console that lets you customize output through a powerful equalizer
Genuine Windows 7 Home Premium 64-bit
Fast, easy, trusted Web browsing with Windows Internet Explorer
A second-generation Intel Core i5 processor with TurboBoost Technology, upgradeable to Core i7 with Quad Core
A 14.5″ (diagonal) edge-to-edge, high-definition BrightView Infinity LED display (1366 x 768)
Outstanding 3-D graphics: 1GB DDR3 Radeon HD 6630 switchable graphics with HDMI 1.4 and Mini Display ports
A slot-loading DVD burner2
Crystal-clear sound with deep, controlled bass
Wireless LAN (802.11a/b/g/n)3 and Bluetooth
Built-in hard drive protection: if the PC is dropped, the drive automatically locks to prevent damage
Up to six hours of battery life
TO ENTER TO WIN THIS
RED HOT

LAPTOP!

Since this is one helluva great giveaway, we're gonna give you TWO options to win today – courtesy of our brand new best friends, Dealzon :)  Each one you do qualifies you to be entered to win, and all you have to do is a quick few things – good luck!
Answer this question, and leave the answer in the comments below:  "How bad could you use this right now?? Or would you give it to someone else as a surprise?"
"Like" Dealzon on Facebook:  Then leave a comment on THEIR facebook page – perhaps telling them how awesome they are? (you can leave anything, really) and THEN leaving one on HERE so we can count it as your 2nd entry.
Again, it's SUPER important that you leave two comments on this blog post if you want both your entries counted (or just one if you only want to do one one of 'em).  Also make sure each comment is in its own SEPARATE comment too –  Now enter away!  This laptop is sizzling in my hands, and we gotta give it out before I run off and do something stupid with it :)  Happy Holidays, yo!
———————
PS: Giveaway will end on WEDNESDAY, December 21st at Midnight.  We'll then announce the winner shortly there after.  All participants must reside in either the U.S. or Canada to qualify, and we'll pick the one lucky winner via Random.org.
PPS:  HAPPY FREAKIN' WEEKEND! :)
(Visited 6 times, 1 visits today)
Get blog posts automatically emailed to you!