What's up, savers!
Okay, as promised last week – here's that killer savings account I was talking about to help us hit that $1,000 mission faster :) Or if you're just in the market for a good savings account, for that matter.
It comes from Thrivent Federal Credit Union, and offers cash rewards through brightpeak financial (all lowercase on purpose, you know the trend). brightpeak is a division of Thrivent Financial, but serves the millennial crowd.
Most online banks or credit unions I come across are typically the same (free accounts, no nonsense fees, low balance requirements, etc. – and all the same here too), but the two parts that really caught my attention with brightpeak were:
They literally call their account an emergency savings account!! This is so smart as it's such a staple of Finance 101, yet I know of no other account created just for this.
If you stash $50/mo into it for two years, they will drop an additional

$100

right into your account for you. And if you're playing the $1,000 Savings Game from last week, you'll be sure to hit it :)
Similar to what most of us financial bloggers preach, brightpeak is all about getting people to have at least $1,000 stashed away in case of an emergency. So, this account is set up to do exactly that over the years. In fact, if you stick to it you'll actually come away with $1,300 in the end! $1,200 from your own savings over the two years, and then an additional $100 from brightpeak. WIN-WIN.
Here's a graphic that shows the difference between saving with Thrivent Federal Credit Union and others, when you save $50/mo continually for one year (it factors in brightpeak's savings rewards):
Now on the flip side the dividends that Thrivent Federal Credit Union pays aren't the greatest, so it only makes sense to sign up if you're gonna play by the rules and go after that $100 reward in the end. You probably don't want to stash $10 or $20 Gs into it, but they make for an excellent "savings starter" account or for other short-term goals you're working towards. After of course leaving the first $1,000 alone for emergencies ;)
Another thing to be aware of is that in order to be a member of Thrivent Federal Credit Union (and open an account), you have to be a member of Thrivent Financial, a not-for-profit membership organization of Christians. To be a member of Thrivent, you'll have to agree that you or your spouse are a Christian seeking to live out your faith. But don't worry – they won't go around checking to see if you go to church every week or anything, haha, though you'll still have to be comfortable with this.
So yeah! If you're looking for a solid online savings account that'll reward you for doing something you should be doing anyways (!), check' em out –> brightpeakfinancial.com*
Couple that with our $1,000 savings challenge from Monday and you've got the perfect set up! And in fact, brightpeak is rocking their own challenge too – aptly called The $500 Savings Challenge, haha… – so merging that in can speed it all up too :)
While ours is more about setting aside money each week to hit the goal, theirs is about helping you *find more money* so that you can HAVE this money to be stashing around. It's a 7-day (free) email course, and every day they'll send you daily tips and advice on how to make – and stick – to savings goals, along with other tricks to help you spend less and avoid major mistakes over the years.
To learn more about brightpeak's challenge, click here: The $500 Savings Challenge
Hope all this helps! Now it's just about *committing* to saving the money and making it happen. The best time to plant that money tree was 20 years ago, but the second best time is today :)
*******
PS: This is random, but when I was looking into all the other products and tools brightpeak offers, I came across another division of theirs called The Love & Money Project™. I was intrigued, of course, and when I clicked I came across a handful of baller t-shirts they sell. Check out this one – totally getting it to score some good brownie points up in here ;)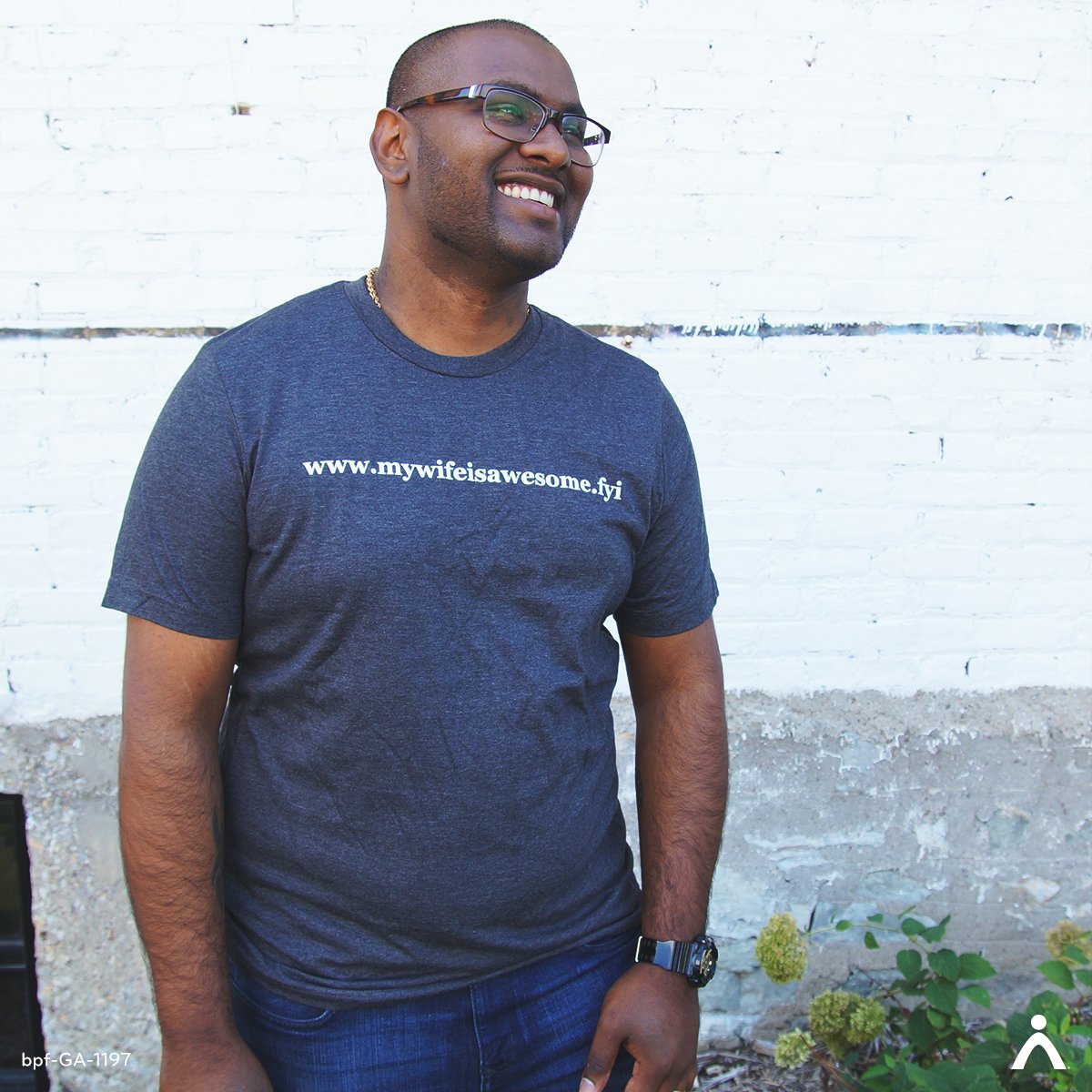 [This post was in partnership with brightpeak financial and contains affiliate links – meaning that if you sign up to any showcased products, we'll get a commission for helping pass on the word. We only share stuff we love and get excited about, so you can rest assured there'll never be crap promoted here. If we think it helps you and/or use the product ourselves, we blog about it!]
*This rewards program is offered and administered by brightpeak financial, which is not affiliated with TFCU. TFCU is not responsible for managing and will have no liability related to the rewards program.The Emergency Share Savings Account is not available to residents of Arkansas, Georgia, Nevada and Oklahoma.
(Visited 16 times, 1 visits today)
Get blog posts automatically emailed to you!