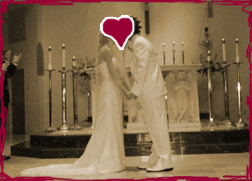 That literally just came to mind 2 seconds ago :) Which is funny because we were considering joining 100% of it 2 YEARS ago! Haha… oops. Well, not total oops, there's some reasons for it really, but it's safe to say we've been kinda lazy about revisiting it. When things are working, why fix it right?
That's really my overall stance on the whole thing: Do what works. Sometimes it makes sense even though you wouldn't think it would, and other times you gotta change it up when things don't align correctly. I guess kinda like the relationship itself! :)
It's been a while since I've listed it all out, so here's how we pretty much manage our money together:
I have my own checking & savings account
The Mrs has her own checking & savings account
And together, we have one MAIN "house" account (checking & savings)
Oh, and also a house credit card where 90% of things are charged to before we pay it off w/ the house money… anything extra not spent gets banked into our savings.
We've got a crap ton of other accounts too, but for the most part that's the gist of what we're talking about today.  And the way it works is that we both plow a majority of our money right into that "house" account, and then keep a little for ourselves on the side.  And so far it's been working PERFECTLY!  And here's why I think that is:
From day 1 we have all the money we need to run the household operations! No fuss, no muss.  The money gets xfered in from the start, and we're then set for the entire month of living expenses.
Which means no worrying or bickering about how or when the major bills will be taken care of, allowing for both sides to remain happy :)
It also frees our mind as to what's "extra!" And really, for us, anything outside the main needs of surviving is considered spending/saving money.  It's all stuff we could technically live without.
And since we both agreed on what our appropriate % of the household shares are from the beginning, we know what to EXPECT. Which I think is key.  Things start getting messy when expectations aren't clearly defined.
And lastly, we both still get our freedom. Which may sound silly in a way because everything is still technically "shared" between the two of us, but there's still something about it that feels nice.  I know that I can go and blow $100 on something the wife would find stupid with no questions asked  (*ahem* my crazy lottery ticket project).  'Cuz at the end of the day it's money DEDICATED to however we both want to spend it. I don't question her, and she doesn't question me…. for the most part ;)  We do have a rule that if you spend over $200 you have to run it by the other person first, but we're both so dang frugal that it rarely comes up – haha… but even w/out that it still works nicely.
So that's how we run the ship over here at the Money household.  And so far over the 4 years of living together it's been working pretty decently.  I'll admit there are some flaws that could potentially come up over time (such as one party losing/earning substantially more down the road, or perhaps someone losing that sense of cohesiveness in the relationship), but I think as long as you keep those communication lines open, you can ALWAYS adjust the plan as things change! And that's  important to remember.  Nothing has to be set in stone, and life always throws curve balls.  If you stick together as a TEAM, though, you'll be fine every time!!
————
PS: I'll let you know if we ever simplify things and combine the whole shebang :) There's  certainly times I just want to merge it all together and cut down on the extra steps & maintenance.  My minimalism phase may eventually win out!
(Visited 4 times, 1 visits today)
Get blog posts automatically emailed to you!