Want to know how to save 2 million dollars and become financially independent? It really is possible. These people did it and they'll tell you how it's done.
[Welcome special guests Amanda and Travis today! The team behind Freedom With Bruno, one of my new favorite blogs on early retirement. I asked them to share their story with us, and here it is! I hope it motivates you!!]
Hi everyone! We're a young couple in our early thirties and we just saved up $1,000,000, quit our jobs, and began our journey of financial independence.
We planned our first big adventure: driving from California to Costa Rica. We bought a used 2000 Toyota 4Runner and aptly named him Bruno. We fixed him up so that we could sleep in the back, then we hit the road to camp and travel our way through Central America!
After moving from Canada to the U.S. and working at our careers for about 7 years, an idea was germinating in our minds. Life is simply too amazing and precious to burn away the majority of it working for someone else, commuting to and from a generic office with the rest of the sheeple. Staring at a computer screen for eight hours a day like motionless potatoes, comfortably positioned in a rolling office chair as decades upon decades whiz by.
Life is short! Waiting for the full social security retirement age of 67 just doesn't leave much time for all the things we want to do in life.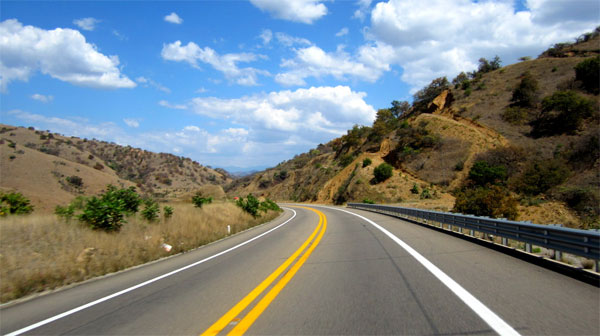 The Taste of Freedom
It all started a few years ago when Travis got laid off from his job in Berkeley, California:
"Suddenly, instead of waking up early and going to work everyday, I could instead do whatever I wanted! Sure, I needed to hunt for a new job, but that task was only eating up 30 mins per day. I could now sleep in, work on personal projects, exercise, read books, hang out with my cat, enjoy some cannabis, listen to music and go for a wonderful bike ride around Oakland… life was great! I could have dinner ready for Amanda when she got home from work, and maybe even bake some chocolate chip cookies!"
Sadly, after a couple months it all came to an end: he got another job.
It was at this point that the financial numbers were furiously crunched. Exactly how much money would we need to stop working, presuming we moved somewhere with a low cost of living? The answer ended up being $1,000,000. Living on a 4% safe withdrawal rate would give us $40,000 per year to live on. If you don't live in the most expensive cities, this amount can go a long way.
[Editor's note: There's some minor controversy in the comments about whether the 4% safe withdrawal rate is enough to retire off of at 30. Just wanted to add a friendly reminder that early retirement doesn't mean you can never work again! If the market takes a downturn, you can always adjust your expenses accordingly and pick up part-time work.
When it comes to the numbers, the best thing to do is to figure out your own goals and risk tolerance, and make the assessment for yourself. If you're not comfortable with running the numbers yourself, you can use automated tools to help you figure out how to hit your (early?) retirement goals.
Personal Capital has a fantastic retirement planning tool that will look at your actual investment portfolio and run Monte Carlo simulations to give you retirement projections and financial insights with a high degree of accuracy. It even let's you project how big life decisions like paying for a child's college or buying a home could affect your retirement planning.
Best of all, it's 100% free! If you're even thinking of retirement (and let's be honest, why else are you here?) you can run your own retirement numbers here.]
How To Save A Million Dollars
We started reading Mr. Money Mustache's blog and were both hooked. We embraced the idea of mustachianism with our whole hearts. Expenses were slashed and we ramped up our savings. We moved our money to Vanguard and optimized our portfolio with recommendations from many FI blogs. Eating at our favorite restaurants was saved for special occasions only, and instead we focused on making routine healthy meals at home. We hung our clothes out on the line instead of using the dryer. We wore sweaters around the house instead of jacking up the thermostat. We used bikes to get around town whenever possible and tried to use public transportation for our commutes.
All of these little things added up and we were well on our way to saving for our goal!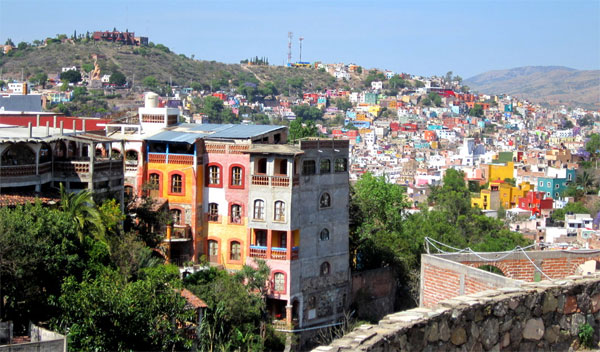 On Autopilot: Working Hard and Saving Money
We were both lucky to have grown up in a wealthy, democratic country and have stable, loving families. With this solid foundation, we each got university degrees and aggressively jumped into our careers making the big bucks. Amanda has a Chemical Engineering degree and Travis has an Information Systems degree.
Financial independence is achieved by two means: maximizing income and minimizing spending.
To maximize income, we hustled and advanced our careers. Applying for promotions, and working hard to receive raises and bonuses when available. Here is a table we put together for a post on Early Retirement with Zero Income Taxes, showing our income and taxes over the last seven years:
| | | | | | |
| --- | --- | --- | --- | --- | --- |
| Year | Income (AGI) | Federal Tax | CA State Tax | Total Tax Paid | Effective Tax Rate |
| 2008 | $177,863 | $26,290 | $11,445 | $37,735 | 21.22% |
| 2009 | $158,857 | $26,192 | $9,713 | $35,905 | 22.60% |
| 2010 | $146,863 | $23,407 | $8,574 | $31,981 | 21.78% |
| 2011 | $149,305 | $24,775 | $8,229 | $33,004 | 22.11% |
| 2012 | $207,581 | $38,892 | $13,507 | $52,399 | 25.24% |
| 2013 | $204,718 | $38,241 | $13,729 | $51,970 | 25.39% |
| 2014 | $234,992 | $43,428 | $16,368 | $59,796 | 25.45% |
| Total | $1,280,179 | $221,225 | $81,565 | $302,790 | 23.65% |
As previously mentioned, we also reduced our expenses as aggressively as we could. Here is our monthly spending in the last full year of us working:
Note that this shows our monthly expenses for everything except our two-story rental home in North Oakland, CA. We lived there for the last six years of working and this was an additional monthly cost of $2,200/mo. So our total cost of living for 2014, including our rented home, was $47,576. Moving forward, our budget is $40,000 or less, which is the main reason we've moved away from the very expensive San Francisco Bay Area.
Once we optimized our lifestyle to maximize income and minimize spending, things were basically on auto-pilot. To keep track of our savings, in June 2012 we started checking our Mint.com balance monthly and updating a spreadsheet to track our progress. Our frugal actions, combined with a bull stock market during these years, meant we rapidly approached our goal of $1,000,000!
Here is the chart showing the growth of our portfolio over the last few years of aggressive saving and expense slashing:
Ongoing Travels
After quitting our jobs, we took 2.5 months to drive down to Costa Rica from California. We signed a five-month lease for a house next to the beach in Nosara, Costa Rica and have been enjoying our free time. Over the last six months we've taken some other short trips to Panama, Washington, D.C., and New York City. We're now getting ready to head back up to the U.S. in a few weeks. We're planning to be on the road for about 10 weeks with Bruno through Honduras, Belize and Mexico's Yucatan Peninsula. We'll certainly be documenting it all!
The good news is that so far during our traveling, we've done a decent job of adhering to our budget. Here are our monthly expenses so far:
| | | |
| --- | --- | --- |
| Month | Monthly Spend | Comments |
| April | $2,044.39 | Traveled through Mexico and Guatemala |
| May | $2,763.59 | Traveled El Salvador, Nicaragua, and Costa Rica |
| June | $4,215.56 | Costa Rica living with purchase of flights to D.C. |
| July | $2,684.01 | Costa Rica living |
| August | $2,800.96 | Traveled Costa Rica and Panama |
| September | $2,826.01 | Traveled Washington, D.C. and NYC |
| Monthly Avg | $2,889.09 | |
This overall monthly average of $2,889 represents an annual spend of 3.6% of our portfolio. Our goal has always been to live on 3-4% of the portfolio, which at $960,000 translates to an annual budget of between $28,800-$38,400. This gives us a monthly budget of $2,400-$3,200.
So far so good!
If you're interested in learning more about our finances or following our ongoing adventure, check out some of our other posts at Freedom With Bruno.
Thanks for reading! If you have any questions, just ask!
-Travis and Amanda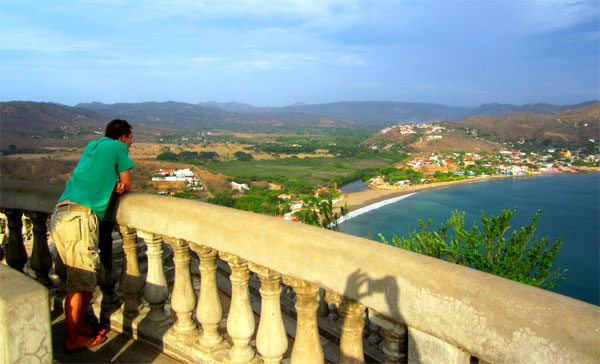 (Visited 975 times, 1 visits today)
Get blog posts automatically emailed to you!