[This post is part of the TaxACT How I Save blog tour which teaches you ways to keep more money in your pocket. Last year, TaxACT saved America over $240 million on tax preparation. How much can you save? To learn more about tips and strategies on saving, click here.]
BOO! We break our regularly scheduled postings this week to talk more about $$$ saving and offer y'all up a chance to win some free tax software today!
I know we've obsessed about saving money going on a straight week now (what can I say, when you're into something you're into something!), so if you're all saved out just go read these jokes instead and come back tomorrow… Where we'll be talking about beer, bling, and becoming a billionaire! Haha, just kidding… I don't know what we'll be talking about tomorrow yet, but that actually sounds like fun ;)
Anyways – back to more saving…
I thought it would be fun to change it up a bit and show you how I save through pictures. It's one thing to talk about things, and a whole other to show what that looks like in practice. So here's what saving money looks like in different areas of my life:
How I Save… with my car
Meet Frankencaddy. He's 20 years old, has zero car payments, costs $20/mo to insure, and most importantly – he WORKS. Yes he has some "character" from over the years, but has more than made up for it with those insurance checks he's promptly brought home to poppa. Not only do we save a ton of money not having car payments each month, but he's technically an income producer as well ;)
How I save… on my clothes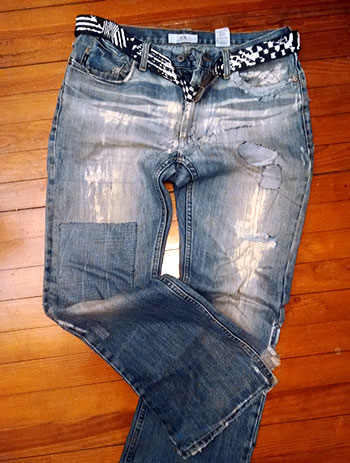 Meet my favorite jeans in the entire world: three-time patched Mr. Armani Exchange! Which I picked up on sale for $30 down from $100+ ten years ago and still pays dividends to this day… Sure I happen to love the "bum" style, as my mother so eloquently puts it (jeans and hoodies are so comfortable, why all the hate?), but if something makes you happy – screw it. My body, my jeans! (Someone totally needs to use that as their slogan)
How I save… on non-bum clothes
Lest you agree with my mother, I also happen to wear perfectly stiched clothes such as the below too. All brand new (and sometimes "gently used") shirts/jeans/shoes/and even underwear (always brand new! ALWAYS!!!!) selling at retailers like TJ Maxx and Plato's Closet for 75%+ off. Above is what my last batch of clothes I bought looked like over the Summer (I "splurge" one or two main times a year and then good for another long block of time).
How I Save… all my spare change
This is how I spend my time on a Saturday night – counting up all my coins and organizing them into cute little baby jars ;) I'm a coin collector at heart, so of course this might turn off 99.9999% of you, but I highly encourage throwing all your spare change in one spot/box/jar, and every few months cashing them in and having some fun with your new found "free" money. If you suck with your money right now, then this "fun" means being applied to your #1 financial goals right now (debt? savings? investments?). But if you're a rock star and have been diligently managing your money, then this "fun" turns to "treating yourself to something nice" to give yourself a mental break.
How I save… on my lunches
I eat lots of pb&j for lunch. I have no idea if that's healthy or not, but I grew up eating it and turned out just fine (though "fine" is relative ;)). My old friend Clever Dude used to take 25 mins in one sitting to pump out an entire month's worth of pb&js for himself when he was slapped at work. Those pics above are from his system, which I found to be all kinds of brilliant. I eat a lot of normal adult adult food too, but regardless it's all money in the bank when you break the habit of eating out every day. Now those are all treats when done and I appreciate them even more!
How I Save… by organizing paperwork!
I used to suck at organizing stuff. Then one day I started putting all my paperwork into one box and forgetting about it until I needed it again (usually at the end of the year come tax time). Then another day I decided to take a whole 3 seconds extra and put the paperwork in a filling system in that same box so that it would make my job 10x easier at the end of the next year. Then another time after that I accidentally knocked my filing system into my empty desk drawer and thought – WOW! That fits well! I'm going to keep it there from now on and shave off an extra 2 seconds walking over to my box and just start putting things 12 inches to my left every time. And from that point forward I've never missed a bill payment or misplaced an important document. It looks kinda ghetto, but again – who cares? At least with drawers you can close them up!
[In full disclosure that's my neat business drawer there. The one on the right which holds my personal stuff is a bit more, ehm… disheveled. But, still all in one spot and appropriately sorted!]
How I save… while online shopping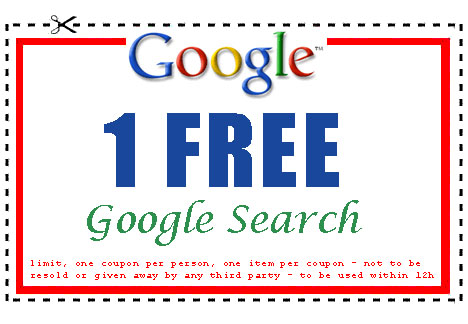 Every time I go to check out online, no matter what it is I'm buying (clothes, computer stuff, work stuff, fun stuff, beer), I *always* search for a coupon at the last second. Sometimes it pays off, and other times it doesn't but it's a DAMN good habit to get into because I cannot tell you the amount of times it HAS saved us some major casholas. Specifically, when we were once picking up a new fridge for our old house/now rental and literally saved $100 in about 60 seconds. SIXTY SECONDS! For a benjamin! I should go out and make CouponsAreSexy.com, jeesh…
(Side note: I actually did make couponsaresexy.com one day and got hella board with it and shut it down shortly thereafter. Turns out getting money from coupons is a lot more gratifying than blogging about them. Who knew?)
Lastly, How I Save … on entertainment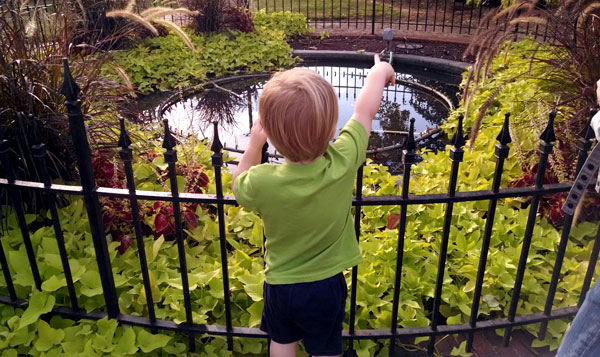 Instead of blowing money every night and weekend when I want to have a life, I do equally fun stuff such as going for walks, exploring,  hanging with my boys, hanging with my boys, going to the park, or even throwing perfectly good pennies into the fountain. Granted, that one does actually cost money, but it's a nice return on the investment for quality time spent with family. And if you don't have a kid, you can take your dog instead. (And if you don't have a dog, you can just go by yourself and enjoy the peace and quiet! ;))
I could go on and on here, but I think you get the point… There are a brazillion* ways you can save money all around your life if you stop and pay attention long enough. No one expects you to eat pb&js every day or patch up your clothes 10,000 times, but you can certainly be more conscious with your money and tweak your own lifestyle accordingly. Everyone knows how to save money, but putting it into practice is a whole other ballgame. You gotta channel your inner Nike and just do it.
In fact, here… print this puppy out and put it in your wallet as a reminder!
On to the tax giveaway!
[Giveaway now over – soweeeee!]
Now, how do YOU save money?
——
PS: That's not my wallet up there, but how bad ass is that??
* Coined by President Bushy
[Wallet by andydr // Google coupon by Bramus!]
(Visited 35 times, 1 visits today)
Get blog posts automatically emailed to you!