Look! A post about budgeting! When was the last time we talked about *that* here on this blog, haha.. I should rename this site HustlingIsSexy.com ;) But what I lack in budgeting posts, my man Dan Miller more than makes up for today with his own sharing about a sample budget for family of 8. If that guy can do it WITH 6 KIDS we should all be able to do it!
Sample Budget for Family of 8
Hey there everyone! My name is Dan Miller and I run the travel blog Points With a Crew. J. Money asked me to spend a little bit of time talking about what a budget for a family of 8 looks like, so I thought I would break it down on a monthly basis for you.
To set the story, our family of 8 is my wife and I and our 6 kids – 3 boys and 3 girls (and yes – they ARE all mine!). It looks like this:
Wife
Self
14 y/o
12 y/o
10 y/o
8 y/o
6 y/o
2 y/o
We spend about $5,000 / month which includes everything except for taxes and savings.
Our Bills
Bills are bills, ya know?  I read once (and continue to perpetuate this saying to everyone I know, even though I can find no source to back me up) that no matter how many kids you have, nor how much money you make, you will spend about 25-30% of your income on your kids.
Our Mortgage
First and foremost on a sample budget for family of 8 is the dreaded mortgage. My mortgage runs about $2,000 / month including taxes and interest, for a ~2,000 square foot house in a nice suburb of Cincinnati, Ohio.  Cincinnati is a pretty cheap real estate market, and I'm sure if I had no kids I could make do with a smaller house.  Of course, if I had no kids, I'd probably be paying more for a swank loft in a hip urban area :-).
Our Utilities
I'd imagine my energy and water bills are higher than they would be if I had fewer kids, but probably not by THAT much.  We're at around ~$350-400 / month combined for those.  We don't have cable (barely watch TV), though we do spend $8 / month on Netflix.  We gave up our regular landline phone in 2013, but do have an Ooma device ($4 / month) mostly so that if my wife and I are out of the house that the kids would have a way to contact us in emergencies.
For cell phones, we use Selectel (a reseller of Verizon).  We paid ~$100 each for our phones (I have an Android Moto G and my wife has a used iPhone 4).  We have a plan that costs $75 but is good for a year and has 2,000 minutes and 2,000 texts.  It took me 8 months to use that plan and my wife went the whole year without reaching that.  So that averages about $20 / month for the 2 of us.  We have an emergency data plan that we can use in scenarios like if we're out driving and get lost and need to know where to go, but generally we keep the data off on our phones.  Realistically we spend at least 80-90% of our time in places that have free wi-fi (home, work, library, church, etc.)
Our Insurance
I get medical, dental and vision insurance through work which costs me about $200 / month.  I choose the high deductible plan and also contribute another $100 or so / month to a health savings account.  Because we're a single income family, I think life insurance is even more important.  We have about $1.5 million on me and $750K on my wife, which costs us around $102 / month. We also have disability insurance, and an umbrella policy in addition to the standard home and auto insurance – that adds another $400-500/ month to the bill.
The Food!
This one is important on a sample budget for family of 8 because as you can imagine, food for a family of 8 can get pretty expensive.  This is probably the one area of our family budget that I feel like we have the least control of.  Especially as our kids are getting older and into teenager-hood, it's been hard to put a real cap on our grocery budget.
WILL SOMEONE STOP THESE KIDS FROM EATING SO MUCH?!?!!?
About 10 years ago, I was one of those "Extreme Couponers" of the sort that you now see on TLC (back before it was cool!) and that was a lot of work but pretty lucrative. In 2004, I ended up with a yearly grocery bill that was negative, once you factored in coupons, rebates and reselling.  We don't really do that as much now (too much time, and the rules have changed to make it a lot harder with no double coupons where I live), but we still try to keep things on the cheap – our monthly food budget is about $600-700.
[Here's Dan's follow up post on how his family eats on less than $1.00/meal]
Now, I should probably point out that I WORK FOR A GROCERY STORE, so I get 10% off on store-brand products (talk about a timely employee perk!), though that doesn't really add up to THAT much.  We do buy things in bulk (for example, we go through at least a 5lb bag of cheese every week), and stock up when things are on sale.  My wife is a vegetarian so we don't buy much meat, which helps keep prices down.
Travel / Vacations
This is one area where we have started really doing a lot more, and is the focus of my travel blog.  3 years ago, when I realized that the 2014 version of our family reunion was going to be across the country at Lake Tahoe, I knew that 8 cross-country plane tickets were not going to be cheap.  I had had a little bit of exposure to the "travel hacking" game, which generally means signing up for lots of credit cards to get the signup bonuses.  It does take a bit of time to keep things straight and make sure you make all the payments (paying interest on credit cards is pretty dumb, right!?!), but it has been pretty lucrative for us.
We used 170,000 Southwest Rapid Rewards points (that we got pretty much for free through signup bonuses) to buy those 8 plane tickets from Cincinnati to Nevada for our 2014 family vacation.  We also used miles and points for my wife and I to go to Miami for a getaway weekend back in November 2013, and we have another getaway trip planned for later this month.  I'd say we've traveled more as a family in the past year or two that we've been travel hacking than we did in the past 15 years.
We have also used airline miles to barter for babysitting – we paid someone 25,000 miles to watch our kids for a weekend, and we are bartering miles again for babysitting for this upcoming trip.
If you're interested in how to get started on travel hacking, you can check out my Beginner's Guide to Travel Hacking, or follow me on Twitter – I'm happy to help folks in any way I can.
Auto
We have an 8 passenger minivan (Chevy Venture) and a Honda Civic.  Both are paid off and were purchased used without a car loan.  We bought our (8 passenger, natch) minivan a few years ago and paid cash (about $7,000).  As for my car, the story of how I wrecked my old 1998 Honda Civic and ended up getting a car that was 8 years newer and with 60,000 fewer miles for about $1,000 out of pocket is a great one, and worth telling, but I'll have to save that for another time :-D
Childcare
Another big one on a sample budget for family of 8 is childcare. In fact, for families with kids (especially younger kids), childcare is one of the most expensive parts of the budget, especially if both parents work outside the home. One nice thing working for us, is that the more kids you have, the cheaper childcare becomes.  That's because once you get into 3+ kids, daycare becomes prohibitively expensive and the economics of having one parent stay at home becomes a lot more attractive.
[Note to editor: Have more kids!!]
The choice of whether both parents work or not is one that needs to be made at the individual family level, and the discussion is fraught with landmines, but it's one that has really worked out for us.
I read a book a few years ago called Two Incomes and Still Broke?: It's Not How Much You Make, but How Much You Keep. The book was (officially) neutral on the idea of whether or not both parents worked, but it was an interesting read on some of the hidden costs of having both parents work outside the home that people don't often consider (like new work clothes, lunches, increased grocery bills, etc).
Charitable giving / Taxes
We're Mormon (explains the 6 kids, right? :-D), so we give 10% of our income as tithing to our church, as well as other giving.  I decided to lump that into the "taxes" section, since it's another reason that we don't pay much in the way of federal income taxes.
Up until this past year, when I took a new job that paid me a lot more than I used to be getting, we were one of "those" people that just "mooched" off the government.  Now in our particular case, I think that between the other kinds of taxes (state, local, sales, property, etc.) I'm sure we ended up paying some taxes, but as far as federal income taxes, between having 6 kids (in addition to 8 exemptions, we get $6,000 in Child Tax Credit), paying 10%+ to charity, and a mortgage in the early stages of life (so lots of tax-deductible interest), our tax bill would generally be negative and thanks to what is called the "Additional Child Tax Credit", we would get all the money that we put in back, plus some.  With my recent increased income, we do actually (gasp!) pay federal income taxes now, but I'm sure it's a much lower percentage than many others.
I don't make the tax rules, and I don't necessarily agree with all of them, but I just put the numbers in the boxes that they tell me, ya know? :-D
Savings / College
"How are you going to put 6 kids through college?!?!"
I have to say that's up there in the list of things that people say to me, along with "You must have your hands full!" :-).  Frankly, I'm not that worried about college and we have prioritized savings for our retirement over savings for our kids' college.
While I do think that for many professions, a college degree is a good thing if not mandatory, I do think that there is something "broken" about the current college system where kids just go off to college at 18 without any clue as to what they want to do just because it's "the thing to do", which just leads to a sense of entitlement and/or a lack of purpose.  When someone else is paying your bills, you generally are less invested in making progress towards a degree (I think we've all heard those stories, right?) Also, having 6 kids does mean that our "Expected Family Contribution" (a component of the FAFSA that determines how many grants/loans your children get) will be lower than for someone with fewer children.
Another thing about being Mormon is that in addition to saving for college, many of our kids will choose to take 2 years to serve as missionaries, which will be about $400-500 / month for 2 years.  On the flip side, admission to BYU (a fairly well-respected university owned by the Mormon church) is only $4,850 / year for Mormons.
To share my example (I graduated from the University of Cincinnati with a degree in Computer Engineering in 2000) – due to doing well in high school, I earned a full-tuition scholarship, as well as enough Advanced Placement credits to test out of about a year's worth of classes.  UC's College of Engineering has a very successful co-op program (they actually invented it back in 1906!), so you would go to school for a quarter, and then work for a quarter (I worked at Procter and Gamble for 3 quarters).  In addition to tons of meaningful work experience, I made enough money to be able to pay for my living expenses for that quarter and the upcoming school quarter.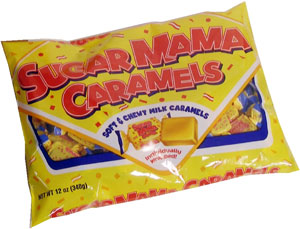 Of course, another helpful thing about halfway through school I got myself a "Sugar Mama" (aka I got married :-D ), and my wife worked as a nanny to help pay the bills while I was finishing up school.
Anyways, I am not necessarily expecting all of my kids to follow that exact path, but I share it as an example that you don't just HAVE TO sock away $30K per kid-year as your kid's God-given "college fund".  For each of my kids that wants to go to college and has a plan for how that's going to help them in their life, we will make sure that it happens, but it's also going to take work on their part.
Retirement / Other Income
Next on the sample budget for family of 8 is retirement. Like I said when talking about college, we have decided to prioritize our own retirement savings over college funds.  My wife and I both have IRAs, and we contribute up to the match on our 401k.  With my recent change in job, I have just now become eligible for my employer's 401k match after being employed for a year – they match 100% of the first 3% contributed and 50% of the next 2%, so we contribute 5% to get that free money.
For most of my adult life, my effective tax rate (see Taxes section above) has been 0%, so it didn't make sense to contribute more to 401ks – instead, we put money into a Roth IRA.  Pay the taxes now, at the 0% rate, and then withdraw it when I'm old and banking beaucoup bucks!
A lot of our other savings income goes towards our real estate business.  We have 3 rental houses that we rent out.  I would say that we are not currently making a ton of money on those (especially given the time we spend), but in "30 years" when the mortgages are all paid off, we'll be swimming through our tower of gold coins like Scrooge McDuck!  Or… something like that :-D
We currently are paying down a business line of credit that we used to buy one of the houses, to the tune of about $2,000 / month.  Once that is paid down, we will probably look into buying another rental in the next year or two, as well as re-purposing some of that $2,000 / month into other avenues.
For purposes of diversification, we have also started converting some of our term life insurance into whole life insurance.
Entertainment /
Kids

activities

We do these on the cheap as well.  We do have my oldest daughter take piano lessons ($90 / month) and my 2 older boys do Boy Scouts, but that's about cost-neutral (via fundraising).  We budget $40 / month for "Entertainment", and we don't even use that most months.  There are lots of things that you can do for family fun that is free or low cost.  We loaded up on gift cards during American Express Small Business Saturday when they were offering business credits for buying things at local businesses, and have been using those to go for ice cream or a trip to the local movie theater.

We also will just go to the mall and walk around, or hang out at the bookstore or library, or just spend time at the house.
Wrapping up this sample budget for family of 8
Finishing things up, I hope that this gives you guys an idea of what a sample budget for family of 8 looks like.  We made the choice to have 6 kids, and when we did, we knew that it would mean that some of our other choices in life might be limited.
But I don't feel deprived in any way, and I don't feel like any of our children feels that way either.  We have a lot of fun, but we do it in a cheap-o kind of way.  And one advantage of that is because they haven't been "spoiled" to expect some of the things that their peers might have, they don't feel deprived without them.
Happy to answer any questions in the comments!
—————-
Dan Miller runs the travel blog Points With a Crew which focuses on helping families (especially larger families) travel for free / cheap using airline miles and points. You can find him on Twitter or Facebook or via email at: dan at pointswithacrew.com
(Visited 2,655 times, 1 visits today)
Get blog posts automatically emailed to you!