[As part of our new weekly column by Mr. 1500 of 1500Days.com]
*****
Did you know that the Titanic almost didn't sink? Here's what happened:
The captain took corrective action when the ship was about 1000 feet away from the iceberg. The starboard (right) side of the ship brushed the ice, tearing open five compartments (the ship could sustain damage to four and stay afloat). The rest of the story lies at the bottom of the North Atlantic.
The Titanic came very close to missing the iceberg. Remember that it didn't hit the ice head on; the ship merely brushed it. If evasive action had been taken 2000 feet out (1 minute earlier), the same maneuvers would have been enough to avoid the iceberg completely. If the iceberg had been spotted 3000 feet away, the captain would only need to have given the wheel a little nudge. And from a mile out, a very small input would have been enough.
Are you saving like the Titanic?
Early actions are powerful and the same concept applies to your savings and retirement. Let's go through an example with the following assumptions:
Saver Sam puts away $20,000 at age 25
Spender Steve also puts away $20,000, but waits until age 50
Neither contributes additional money
The rate of return is 10%. (This is consistent with the long-term return of the S&P 500 with dividend reinvestment)
Even though Saver Sam never contributed anything after the initial $20,000 at age 25, he's going to retire at 70 with a healthy nest egg of over $1,400,000:
Spender Steve's retirement isn't looking so great. Since he waited until much later to take action, his nest egg sits at only $114,550:
Spender Steve, do not pass Go. Do not go to Boardwalk or even Marvin Gardens. Do not go to the golf course or the beach. It's time to start looking for a side hustle!
The Problem (and how to solve it)
Just like the Titanic, waiting to save and invest until late in the game is a very, very bad idea. Having to earn income at age 70 isn't as bad as drowning in the frigid North Atlantic (and may actually be a good thing; work keeps the mind and body active!), but it's a lot better to work because you want to, and not because you have to.
The problem is that too many folks don't think long term, which is one of the fundamental keys to success for acquiring wealth (if not the most important one). Never forget this:
You can always work for money, but it's much better to let money work for you.
And the sooner you put those dollars to work, the more time you give those little guys to multiply. Give them enough time and they'll earn far more money than you ever will.
The way to convince yourself to save is to consider the future value of every purchase. Allow me to illustrate with a real-life example:
A family member (I'll call him "John") made a Titanic move recently. Instead of saving, he traded in a perfectly good car that was paid off for one that costs $25,000. The trade-in, with only 30,000 miles on it, had loads of life left in it. When I asked John about this curious transaction, he replied:
Well, I just wanted the newer model and I have a good job. $25,000 just doesn't seem like a lot now that I'm out of college.
He took out a loan for the car, but to make the math simpler, we'll assume he paid cash. It won't make much difference in the final number. Here is what the $25,000 would be worth at age 70 if it had been invested: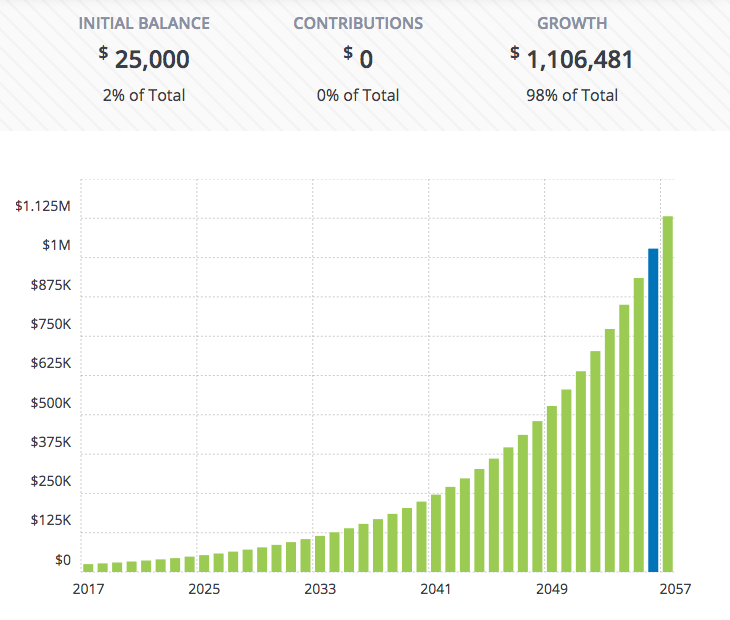 Painful, isn't it? John's car didn't cost him $25,000, it cost him over $1,000,000. And that's not including the higher insurance premiums either. Sigh…
Don't be like the Titanic
Know that I'm not telling you to never have fun. I'm only asking you to prioritize saving by doing one or more of the following:
Keep your old car: It got you around fine in college. Keep it for another 5 years.
Choose housing wisely: I hate the phrase "starter home." Why can't a modest home be a forever home? If you're young and don't have a family yet, get a roommate.
Take advantage of free money: 401(k)s are incredible tools for building wealth. They reduce your taxable income and many employers provide a match (free money!)
Very small inputs early on can have huge effects down the road (or ocean). If Captain Smith had known about that iceberg from 2000 feet out, the Titanic would have sailed on its happy way. There would have been no movie; Leonardo DiCaprio and Kate Winslet could have been in Batman and Robin instead! (Sorry for planting the visual)
If you don't start saving, you won't die a horrible death, but you may very well end up working far into your golden years. And that's a visual I'm not sorry to plant in your heads.
(Visited 34 times, 1 visits today)
Get blog posts automatically emailed to you!